The Great Crew Change: Generation Now
by Barbara Saunders
|
Rigzone Staff
|
Thursday, November 10, 2011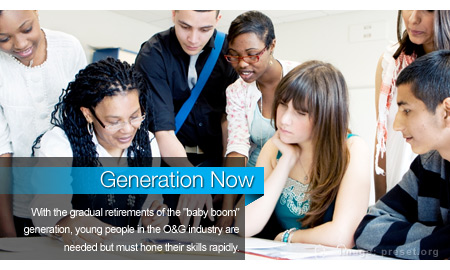 More than ever before, young adults are the lifeblood of the oil and natural gas industry. With the gradual retirements of the so-called "baby boom" generation, young people are needed but need to take initiative to hone their skills rapidly.
"Young people are being called on to take more responsibility at an earlier age. It's important to get involved with mentoring opportunities," advised Matt Gelotti, vice president of Aon Risk Solutions and president of the Houston Chapter for Young Professionals in Energy.
There's also no shortage of talent, per se, Gelotti said. The petroleum industry can afford to be choosy, so the way in is to be at the top of your class, ideally from a top school in your discipline – especially if you're in a saturated area, such as law, he noted. Another way in is to major in hot specialties, such as petroleum engineering or geoscience, and to consider both internships and an advanced degree, Gelotti said.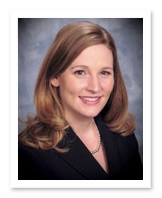 Another young professional rallying her age-group is Castlen Kennedy, a government affairs specialist for Apache Corp. in Houston. Kennedy organizes Apache's internal young professional's group, which provides events such as lunch-and-learns where older professionals share career advice and technical knowledge.
"Young professionals are asking for more and more training," Kennedy said. "They want exposure to different areas."
The need to keep hiring young talent remains, as does the need for companies to provide rigorous training and development programs, according to Margery M. Harris, Apache's senior vice president for human resources.

"Apache is a growing company, and we need to continue to bring talented young professionals into the company," Harris commented. "We recruit petroleum engineers, geoscientists and finance and commercial professionals from top universities, and then we offer them opportunities to develop their skills."
"The young people who join Apache bring high expectations; they want to be challenged from Day One," Harris continued. "Through our professional development programs, we provide them with a range of experiences and the opportunity to work on projects that have an immediate impact on our operational and financial results. Our young professionals work alongside seasoned professionals, but they also bring fresh perspectives. We are a better company because of them."
Another example of an active organization is the young professionals (YP) group of the Society of Petroleum Engineers (SPE). The YP group originated in 2001 as a Gulf Coast Section initiative called the Emerging Leaders Program. The group formed for the purpose of developing future SPE leaders, by letting them organize events for the under-36 crowd as a warm-up for taking on section leadership positions. Since then, the YP movement has spread to 66 of the more than 170 SPE sections around the world. The Houston group has more than 2,500 young professionals, which is more than most entire SPE sections.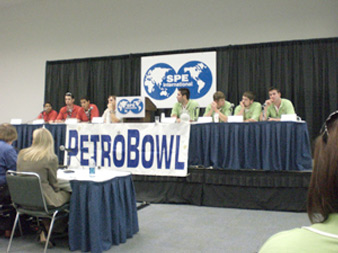 Student members of the Society of Petroleum Engineers compete in PetroBowl at the SPE's annual conference.
SPE International now has a Young Professionals Coordinating Committee to select the YP Committee of the Year award. SPE also has a magazine, The Way Ahead, specifically geared toward and edited by the YP crowd. In addition, there's an annual PetroBowl college competition at SPE's annual meeting, instigated by the Gulf Coast YPs. In the competition, patterned after the television program 'Jeopardy' with buzzers, teams of petroleum engineering students compete for scholarships by being quick to answer technical questions. The initiative has spawned regional PetroBowls as far away as Brazil and Vietnam, and young Gulf Coast members are mentoring other YP sections as to how it's done.
"These young people have so many activities going on, they rival many entire SPE Sections. They deserve a seat at the table. There's no need to have a board liaison like me as an intermediary. Besides, it's excellent leadership training," said Jeanne Perdue, technical writer for Occidental Petroleum and membership chair of SPE Gulf Coast Section.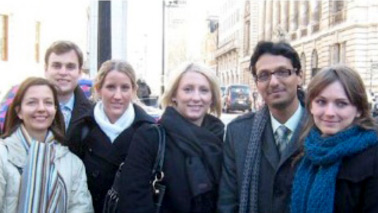 Members of WPC's Global Petroleum Youth Committe
Still another initiative is the World Petroleum Council's (WPC's) Global Petroleum Youth Committee. The committee involves young people from 17 countries who provide input on WPC's work in the petroleum industry and society at large.

Generated by readers, the comments included herein do not reflect the views and opinions of Rigzone. All comments are subject to editorial review. Off-topic, inappropriate or insulting comments will be removed.