Pioneering Women: O&G Industry's Frontline Females
by Jaime Kammerzell
|
Rigzone Staff
|
Friday, November 04, 2011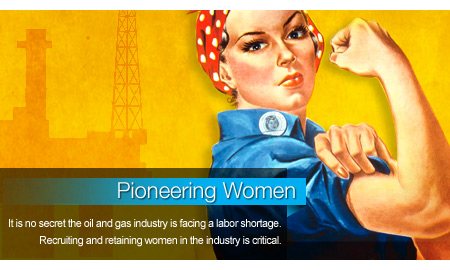 The oil and gas industry has long been stereotyped as a male profession. However, women have increasingly become key players.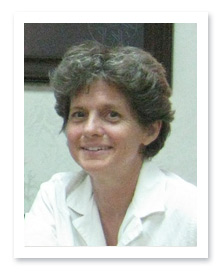 Diane Austin, associate research anthropologist at the University of Arizona, addressed this topic in a paper titled, Women's Work and Lives in Offshore Oil. Austin noted the similarities between the oil and gas industry and the military. After World War II many of the war veterans went to work offshore. The tool pusher handpicked his all-male crew. Rarely did a crewmember leave. In fact, it was not uncommon for a crew to stay together for 10 or more years. Comparable to the front-lines of the military, no women were part of the oil and gas front-line, the offshore teams.
Mark Shrimpton, senior associate, Stantec, and initiator and organizer of the original "Women & Oil" international conference held in St. John's, Newfoundland in 1985, adds that "the petroleum industry developed out of the Southern US and then the Middle East. Operating and contracting companies have been noted for a culture that is unsupportive of women in male-dominated occupations. In the case of offshore activity, this may have been reinforced by the strong involvement of personnel from the merchant marine and military, and by the high levels of occupational mobility of senior personnel, which have reinforced an independent male breadwinner and female homemaker model of gender roles."
Nevertheless, the first women in the US oil and gas industry started appearing after WWII. During the war, many women became skilled factory workers and enjoyed collecting a paycheck. When the men returned from war, they replaced women in the workforce. Across the oil and gas industry, even office jobs were filled by men. In the 1970s when oil and gas companies were forced by federal civil rights laws (the Equal Employment Opportunity Commission) to hire more women to work offshore, those women who ventured offshore likely did it for the great pay.
"Of all the jobs associated with the offshore oil and gas industry, those typically defined as offshore – on the drilling rigs and production platforms – have been both the highest paying and the most difficult for women to get," Austin wrote.
Many of the first women offshore were from offshore oil and gas families; thus they were familiar with the various jobs and rotating schedules of one to two or more weeks "on" and a week or more "off" on most jobs. On the platform, shifts are typically in 8 to 12 hour "tours".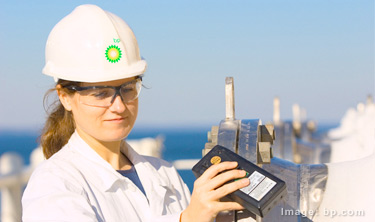 The first offshore jobs for women were in the galley under male supervisors. Women typically prepared food, washed dishes and changed beds. When they wanted to advance their offshore careers, a few went into drilling, but a majority of those who wanted to advance went into production roustabout positions. Still, women are most prevalent in catering jobs.
With women working offshore, changes needed to be made to the accommodations as well as to the culture. Bathrooms and living quarters were easily reworked, but the disruption to the way the men interacted with each other was a serious intrusion for some. Common derogatory teasing on the job as well as sex talk and pornography had to be curtailed.
Today's Offshore Woman
It is no secret the oil and gas industry is facing a labor shortage. Recruiting and retaining women in the industry is critical.
Though the progress we've made as an industry is notable, we are running out of people, men or women, to work offshore, Shrimpton noted.
"The numbers out of universities continues to decline. Employers are looking for competent, efficient educated people. They don't care if employees are female or male. The industry can no longer afford to be picky," Shrimpton said.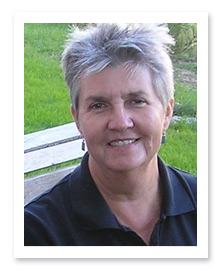 Carolyn Emerson, project coordinator at the Canadian Center for Women in Science, Trades and Technology, works closely with women in the oil and gas industry. She cannot stress enough the skill shortage crisis the industry is facing. By recruiting women, companies can pull from a broader pool of talent. Likewise, the return on investment is just as important.
Emerson also pointed out that there is a shift in engineering and the trades. "Companies are much more aware of the importance of harassment policies and accommodations for women. Lots of organizations have changed to improve workplace environments, but challenges still exist," Emerson said.
"The more women oil and gas companies can attract and retain, the easier it will be to attract more women," Emerson said.
Shrimpton believes that girls and women have preconceptions of the oil and gas industry, which is the biggest hurdle the industry must overcome, not policies and practices.
"When women think about the oil industry, they think about helicopters, FPSOs, and isolation on a rig for two or three weeks at a time. On that basis they count themselves out of the industry," Shrimpton explains. "The industry needs to make it clear that there are various job opportunities related to the offshore oil and gas industry for women. Some jobs require a short time offshore, some require no time offshore, and others offer the chance at international travel."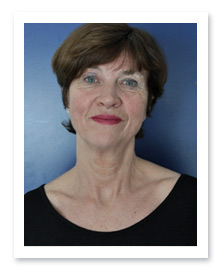 Angela Ebbesen -- technical secretary for the tripartite arena Safety Forum, mangaged by Petroleum Safety Authority Norway -- noted in her paper, Norwegian women's oil history – in a 25-year perspective presented at the Fueling the Future Conference in Newfoundland in March 2011, "today's international oil disasters … affect the whole sector's reputation and the perception people (including women) have of offshore work as associated with great risk. It must be recognized that the increased focus being given to major accidents … helps to underpin its "macho" image and draw attention away from the fantastic opportunities it offers."
Emerson pointed out the efforts of oil and gas companies to change the public's preconceptions through advertisements.
"As Mark (Shrimpton) said, many women don't envision themselves on a platform, but we are now seeing women with men in advertisements. Those are the people who design and operate the technology. Women may not know that there are opportunities to work as part of a team, possibly in an office, and the work can be creative."
A number of companies require specific skills to operate a rig. Find an area where your skills will match the position, they advise.
Emerson, Shrimpton and Ebbesen noted that Norway employs the greatest number of women offshore (albeit clustered in certain job types), largely because of the country's many family related benefits such as daycare system and other family and parental benefit systems which makes it easier for parents to share family responsibilities and hereby make it easier for women to chose untraditional jobs.
Regardless, Norway is still a long way to gaining equality, Ebbesen wrote. "While the female proportion of offshore personnel in 1985 was 3.5 percent, the PSA's data show that it had risen to 9 percent by 2000. Developments do not appear to be moving in the right direction, however, since that figure was unchanged in 2010," Ebbesen noted.
Ebbesen agreed that some progress had been made for female participation in male dominated jobs, especially when it comes to management positions, but the picture remains fairly traditional with women accounting for 45 percent of catering personnel offshore in 2000 and grew to 54 percent in 2010.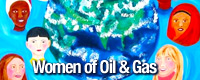 Read More ...
---
O&G Jobs
"But Norway employs more women than Canada and the US," Shrimpton said.
However, Shrimpton pointed out that Canada has made strides in the last 10 years. In 2003, the province of Newfoundland and Labrador started requiring employment and business opportunities in all large natural resource projects to be open not only to residents of Newfoundland and Labrador and other Canadians, but also to women, aboriginal peoples, visible minorities and persons with disabilities.
In the case of Husky Energy's White Rose oilfield project in Newfoundland and Labrador, Husky was required to provide specific initiatives to promote training, recruitment, retention and promotion of women. Shrimpton said the project was "challenging because it involved the cultures of the petroleum and construction industries. While both … have made progress respecting employment equity, both have histories of excluding and marginalizing women."
Husky was successful in boosting its number of women involved in the project. According to Husky Energy diversity reporting, in 2009 the White Rose management was made up of 17 percent women, administration and clerical had 81 percent women, engineers had 13 percent, technicians and technologists was at 11 percent, professionals (accounting, geology, IT, HR) was made up of 40 percent women, skill trades had 3 percent, marine crew was at 4 percent and other field services came in at 7 percent. In addition, 38 percent of students involved were women.
As for the US, there is no single effort to increase the numbers of women in the offshore petroleum industry. Austin said, "various trade groups and training organizations have developed programs and advertising campaigns to reach out to women, but these have not been coordinated."
"In the US, because of the size and distribution of the industry, it is difficult to obtain reliable numbers of people who work in the industry; therefore we do not have numbers on the percent of women either. Some sectors, such as engineering, have had greater success attracting women than craft trades like welding," Austin said.
Generated by readers, the comments included herein do not reflect the views and opinions of Rigzone. All comments are subject to editorial review. Off-topic, inappropriate or insulting comments will be removed.