Wilson to Step Down, Gould to Step In as BG Group Chairman
by Robin Dupre
|
Rigzone Staff
|
Monday, October 31, 2011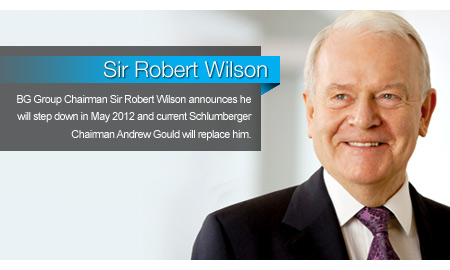 Sir Robert Wilson announced his intention to stand down as Chairman of BG Group at the company's Annual General Meeting in May 2012. Andrew Gould, currently chairman of Schlumberger Limited, will be his successor.
Gould joined Schlumberger in 1975. He has held a variety of roles in finance and management in Asia, Europe and the United States, including positions as President and Chief Operating Officer. Gould was appointed Schlumberger Chairman and Chief Executive Officer in 2003, leading a restructuring of the company aimed at increasing return on capital, reducing debt, increasing earnings faster than revenue and refocusing on its core business. Gould held those joint posts until 2011, when he retired as CEO. Gould, appointed as a non-executive director of BG Group in June 2011, is expected to stand down in April 2012 as Chairman of Schlumberger.
Wilson joined BG Group's board as a non-executive director in September 2002. He was appointed as BG Group Chairman in January 2004. During his tenure as chairman, the company grew from a market capitalization of $10 billion to a leading global oil and gas business that is valued at $45 billion.
"I am delighted that Andrew has accepted the board's invitation to succeed me as Chairman of BG Group," Sir Robert said. "He has had a highly distinguished career during which he has acquired a quite exceptional knowledge of the oil and gas industry. I cannot think of anyone better qualified than Andrew to guide BG Group at a time when the company is developing its growth portfolio, in particular its major projects in Australia, Brazil and the United States."
Gould commented, "I look forward to taking up this new appointment at BG Group, a company I have always admired for its achievements under Sir Robert's Chairmanship. I believe that my long experience in the upstream oil and gas sector will allow me to assist the Group in its next stage of development."
RELATED COMPANIES