Govt Greenlights 1st BP GOM Permit after Spill
by Saaniya Bangee
|
Rigzone Staff
|
Wednesday, October 26, 2011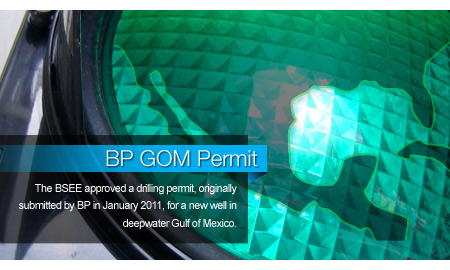 BP received permission Wednesday to return to the deep waters of the Gulf of Mexico to drill its first well after the Deepwater Horizon incident–the largest offshore oil spill in U.S. history.
The Bureau of Safety and Environmental Enforcement (BSEE) said BP's drilling permit, which was originally submitted in January 2011, has met the bureau's new safety requirements.
"BP has met all of the enhanced safety requirements that we have implemented and applied consistently over the past year. In addition, BP has adhered to voluntary standards that go beyond the agency's regulatory requirements," said BSEE Director Michael R. Bromwich in a press release issued by the agency Wednesday.
According to the BSEE, BP's permit has also adhered to additional standards set by the company in July 2011, including:
the use of blind shear rams and a casing shear ram on subsea BOPs
third party verification of BOP testing and maintenance
laboratory testing of cement slurries.
Should a blowout occur, BP has contracted the Marine Well Containment Company (MWCC) to use its capping stack to stop the flow of oil.
The proposed well is part of BP's Kaskida prospect on the Keathley Canyon Block 292 in a water depth of 6,034 feet, approximately 1,000 feet deeper than the Macondo well. Seadrill's West Sirius will be used to drill the well, according to Rigzone's Riglogix Database. The West Sirius, which entered service in 2008 is a dynamically-positioned ultra-deepwater semisub rated to work in water depths up to 10,000 feet and features a 6-ram Cameron BOP stack.
Estimated time to drill and temporarily abandon the well is 205 days. BP has received confirmation from Statoil and Woodside that in the event that a relief well needs to be drilled, the Discoverer Americas (UDW drillship) and Maersk Developer (UDW semisub) will be made available.

View 1st BP GOM Permit after Spill in a larger map
Generated by readers, the comments included herein do not reflect the views and opinions of Rigzone. All comments are subject to editorial review. Off-topic, inappropriate or insulting comments will be removed.
RELATED COMPANIES