Poland Leads Wave of European Shale Gas Development
by Karen Boman
|
Rigzone Staff
|
Friday, October 07, 2011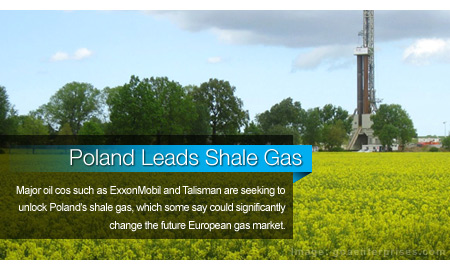 Major oil companies such as ExxonMobil and Talisman Energy are seeking to unlock Poland's shale gas, which some say could significantly change the future European gas market.
For Poland, the successful exploitation of its shale gas means jobs, revenues, a cleaner-burning fuel source and less dependence on Russian-sourced gas supplies. Currently, Polish domestic gas production totals between 144.7 Bcf per year and 151.8 Bcf, while the nation's yearly gas consumption totals approximately 494.4 Bcf, meaning that 353.1 Bcf must be imported annually to meet domestic needs.
A U.S. Energy Information Administration report released in April on world shale gas resources estimates Poland to have technically recoverable shale gas resources of 187 Tcf and proved gas resources of 5.8 Tcf.
Environmental concerns surrounding hydraulic fracturing and other challenges in Poland and other European countries, including availability of technical equipment such as rigs, drilling costs, regulatory issues and gas market structure, must be addressed in order for shale gas development to progress.
Special Edition

However, Poland's shale gas, as well as shale gas reserves in other European countries, "could potentially stabilize domestic supplies in the face of declining conventional production, helping reduce energy dependency and diversifying the supply mix," according to a report from the European Centre for Energy and Resource Security (EUCERS) at King's College, London, titled, Strategic Perspectives of Unconventional Gas: A Game Changer with Implication for the EU's Energy Security.
Polish Prime Minister Donald Tusk said on Sept. 18 that Polish shale gas production could begin in 2014. He believes that, by 2035, Poland will be able to meet its domestic gas demand mainly with Polish shale gas.
To date, more than 100 concessions for shale gas exploration have been granted to foreign and domestic companies. Besides Chevron, ExxonMobil, and Talisman, nearly 20 other oil and gas companies are exploring shale gas concessions in Poland. ExxonMobil late last month started fracking its second Polish shale gas well, while Talisman and partner San Leon Energy recently spud their first shale gas well in the country.
The first concessions for shale exploration were awarded in the Ministry of Environment in 2007; an estimated 125 mandatory exploration wells will be drilled from 2011 through 2014, with options for several dozen additional wells to be drilled.
Poland Seeks Shale Gas to Reduce Greenhouse Emissions
Poland is pursuing shale gas exploration partly as a means of reducing greenhouse gas emissions. Poland's energy sector is highly dependent on hard coal and lignite, which emit high levels of greenhouse gases, according to a report by the Kosciuszko Institute, Unconventional Gas – a Chance for Poland and Europe?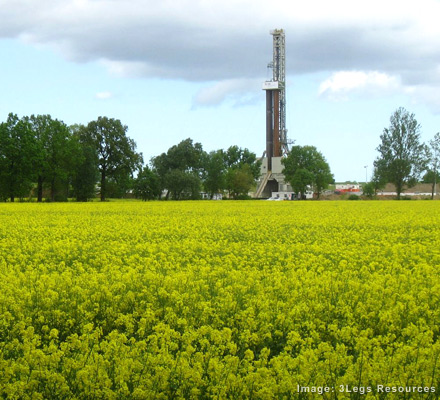 Poland will be able to reduce its greenhouse gas emissions if it can successfully develop shale gas as an efficient, reliable and economic source of gas. As a European Union (EU) member state, Poland is subject to EU policies on climate change mitigation, including a 20 percent reduction by 2020 of greenhouse gas emissions below 1990 levels, having 20 percent of EU energy consumption come from renewable resources, and a 20 percent improvement in energy efficiency.
Poland's greenhouse gas emissions are not large in comparison to global standards, and its per capita emissions now mirror the EU average at 10 tons of emissions per capita. However, Poland's economy remains among the least emissions-efficient in the EU, given its lower income levels.
The Polish government's determination to develop its domestic shale gas is strong enough for government officials to threaten a veto of any EU legislation that threatens its energy policy, including exploration of shale gas.
How Will Hydraulic Fracturing Impact Poland?
The impact of hydraulic fracturing on local water supplies has been debated in Europe as well as the U.S. However, Europe's unconventional gas resources are generally located more deeply in the earth compared to the U.S., according to Maximilian Kuhn and Frank Umbach, authors of the EUCERS report.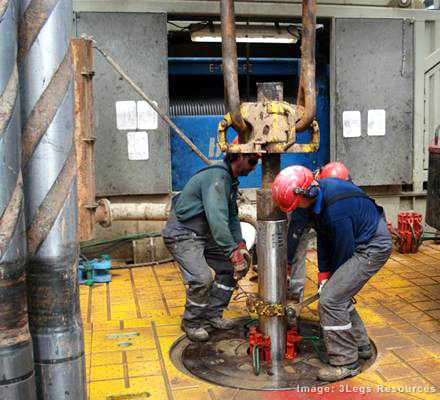 "While the greater depth raises exploratory drilling costs, it lowers the risk of groundwater contamination," noted the authors.
To date, more than 7,100 wells greater than 1,000 meters deep have been drilled through aquifers in Poland, with no cases of water contamination reported.
Allegations that shale drilling will deplete water supplies overlook the fact that in most shale plays, 70 percent of fracturing water can be re-used, drastically reducing the amount of water needed. "Technological improvements also allow water from brackish aquifers to be used where groundwater isn't present," noted EUCERS report authors Kuhn and Umbach.
Poland has 481.1 MMcf/year (13,626 Mcm/year) of available water supply from aquifers. Poland's shale gas basin is located in central and southern Pomorze, eastern Mazowsze and the eastern Lublin region, which have significantly lower water consumption rates than other parts of the country.
The danger of earthquakes during drilling is insignificant as Poland is an aseismic area, Warsaw-based Instytut Geofizyki PAN concluded in a study done on behalf of Poland's Environmental Ministry into the impact of hydraulic fracturing on seismic activity. The study involved monitoring data from 19 seismic stations related to hydraulic fracturing at Lane Energy Poland's Lebien well in Pomorze.
Poland's General Directorate for Environmental Protection will begin an in-depth project later this year to study various environmental aspects of shale gas exploration. The study will be one of largest environmental studies of shale gas in Europe.
In Poland, most unconventional gas deposits are found in rural, underdeveloped areas, and exploration and development is being welcomed as a means of bringing prosperity to the region.
"However, this development must be balanced with the issue of public participation and the allocation of profits to these regions," said Kuhn and Umbach.
Generated by readers, the comments included herein do not reflect the views and opinions of Rigzone. All comments are subject to editorial review. Off-topic, inappropriate or insulting comments will be removed.