Chevron's Moshiri: Evaluating Shale Gas Options in Latin America
by Kejal Vyas
|
Dow Jones Newswires
|
Wednesday, September 28, 2011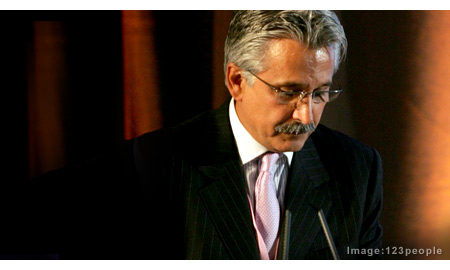 PUERTO LA CRUZ (Dow Jones Newswires), Sep. 28, 2011
Chevron is evaluating shale gas opportunities in Argentina and elsewhere in Latin America to see how the resource can play in role in the energy-rich region, the company's president of Latin America and Africa, Ali Moshiri, said Tuesday.
"We are looking at Argentina as some other companies are already doing," Moshiri said on the sidelines of an oil conference hosted by
Venezuela's state oil company Petroleos de Venezuela, or PdVSA. He didn't say if or when the company would be making a move into the market.
Despite Chevron's interest in shale gas, Moshiri said he doubted that the unconventional resource would generate a boom in the region due to a large abundance of energy options throughout the continent.
"Shale gas in Latin America still doesn't come as a high priority because there's so much oil as [Venezuelan officials have] been
saying; so many conventional natural resources," Moshiri said.
"Latin America has more conventional gas so you first have to find out what to do with the conventional gas before you worry about shale gas," he added.
The official made his statements shortly before addressing a summit of energy companies and investors in Venezuela. The South American country now boasts the world's largest oil reserves, which the Organization of Petroleum Exporting Countries earlier this year
certified at 296.5 billion barrels.
According to recent U.S. Energy Information Administration report, Argentina ranks No. 3 in the world in terms of technically recoverable
shale-gas resources with 774 trillion cubic feet of gas.
That potential has attracted a number of big players in the global oil and gas industry, including France's Total, Apache, and Argentina's largest oil and gas producer, YPF.
Argentine officials have said that ExxonMobil has already agreed to invest $120 million to explore for gas in Argentina's Neuquen Province.
Copyright (c) 2011 Dow Jones & Company, Inc.
RELATED COMPANIES