Cazalot's Track to Marathon
by Jaime Kammerzell
|
Rigzone Staff
|
Friday, August 26, 2011
Clarence P. Cazalot Jr. has served as president and chief executive officer of Marathon Oil Corp. for the last 12 years. His current title is Chairman, President and CEO (as of July 1, 2011). According to Forbes magazine, his yearly compensation is about $4.16 million, which breaks down $1.40 million annual salary, $2.50 million bonus and about $0.26 million from other sources.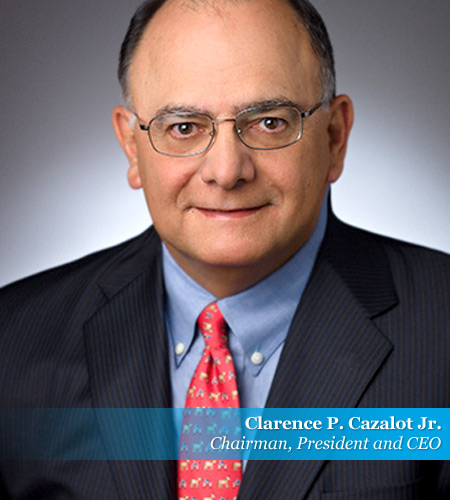 Cazalot started his lucrative career with Texaco after graduating with a BS in geology in 1972 from Louisiana State University in Baton Rouge. Once Cazalot landed his first job with Texaco as a geophysicist in Bellaire, Texas, he was off and running. Cazalot worked in the Texas office for two years before moving home to New Orleans, where Texaco's offshore division is located. This move would be the first of many for Cazalot as he climbed his way up Texaco and eventually Marathon.
Over a nine year span, Texaco recognized Cazalot's hard work and promoted him a number of times before he became the regional manager of exploration. In 1984, Cazalot became staff geologist for the company's exploration and production executive committee. This position was based out of corporate headquarters in Harrison, N.Y. Texaco then promoted Cazalot to assistant to Texaco's vice chairman in 1985 and again to general manager of Texaco's frontier exploration department, which was located in Texas in 1987.
Texaco continued to promote Cazalot in the 1990s, which he earned with hard work and dedication to the company. In 1992, he relocated from Texas to Coral Gables, Florida, to fill the role of corporate vice president and president of Texaco's Latin America/West Africa divisions. While in these positions, Cazalot created three regional centers –in Rio de Janeiro; Bogota, Colombia; and an unrelated center in Coral Gables -- which reported to him.
Cazalot moved back to Harrison, N.Y., in 1994, when Texaco made him president of Texaco Exploration and Production (TEPI). In January 1997, Cazalot relocated to London to serve as president of Texaco International Marketing and Manufacturing. One year later, he became corporate president for international production and chairman of TEPI. After two years in London, Cazalot moved to White Plains, N.Y., as president of production operations.
Once in a Millennium
In 2000, Marathon Oil Company, which was one of USX Corp.'s two independent operating units, offered Cazalot a position he couldn't turn down – president. Cazalot also served as vice chairman of USX and sat on its board of directors.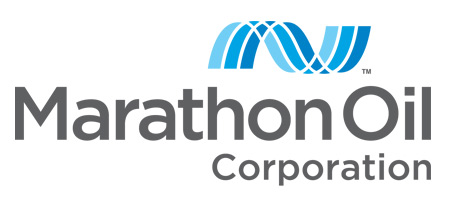 Two short years later, under Cazalot's leadership Marathon began trading as a standalone company, following an Oct. 25, 2001, USX stockholder approved reorganization. The spin-off became official on Dec. 31, 2001, and Marathon Group became Marathon Oil Corporation and Cazalot became President and CEO.
On Jan. 2, 2002, Cazalot commented on the creation of the new Marathon Oil Corp. "Today marks an important milestone in the nearly 115-year history of Marathon. The Marathon team looks to the future with optimism and to being the pacesetter for providing innovative energy solutions and creating unique partnerships, while delivering superior value for our shareholders."
Cazalot wasted no time delivering on his promise. Just one day later he closed the acquisition of CMS Energy interests in Equatorial Guinea for $993 million. The CMS acquisition was announced in 2001; it closed in 2002. Marathon also acquired Globex Energy in June 2002, and delivery rights into Enron's LNG Terminal in Georgia in September 2002, as well as Khanty Mansiysk Oil Corp. in April 2003.
These acquisitions as well as production start-ups helped Marathon to jump from a net income of 1.3 billion in 2003 on total revenue of $41.2 billion, compared to a profit of $516 million on sales of $31.5 billion in 2002. This is impressive considering Marathon estimated that its 2003 and 2004 production would be around 390,000 to 395,000 boe/d in 2003 and 2004, compared to 413,000 boe/d in 2002. However, at the time of the announcement, Cazalot said, "While we are disappointed with the reduction in our production forecast, we continue to project a significant increase in our proven reserve base to approximately 1.4 boe/d by the end of 2004."
In fact, during 2004, Marathon added net proved reserves of 221 MMboe and produced 122 MMboe, but also added 136 MMboe through extensions, discoveries and other additions, which alone offset 2004 production. At 2004 year end, Marathon had estimated proved reserves of 1,139 MMboe. Marathon also reported 2004 net income of $1.261 billion, compared to $1.321 billion in 2003.
Marathon's 2004 earnings supported Cazalot's key business strategies and stimulated profits.
Organizational changes made in 4Q 2003 no doubt played a role in the company's 2004 success. Cazalot cleaned house. He streamlined the company's business processes and services and realigned reporting relationships to reduce costs, consolidated U.S. production organization, and reduced or eliminated non-essential activities and associated costs. About 265 staff positions were also eliminated to improve the company's competitiveness.
In February 2005, Cazalot looked back at Marathon's strategic plan and business model he established in 2002. He said, "Among the most important of our accomplishments is the continued success we have achieved in our exploration and production business. With a 70% exploration success rate during the past two years and the addition of approximately 700 MMbbl of resource through the drill bit since 2001, we are well positioned to realize profitable growth from future developments."
Cazalot's success continued. At year end 2007, the company had a total resources base of 6.6 Bboe, which includes liquid hydrocarbons, natural gas and bitumen, compared to 2.1 Bboe by year end 2001.
In July 2011, Marathon Oil Corp., under Cazalot's leadership, announced that it had completed the spin-off of Marathon Petroleum Corp., making Marathon Oil and independent upstream company. "As an independent upstream company, we have the capacity to perform at a higher level by focusing on strategic priorities while providing greater transparency for investors," Cazalot, who became chairman of the board, as well as president and CEO with this change, said.
Most recently Marathon earmarked $3.9 billion for its 2011 capital, investment and exploration budget. Cazalot said Marathon's 2011 budget emphasizes "more scalable and lower-risk activities, largely aimed at liquids rich opportunities such as the Bakken, Anadarko Woodford, Eagle Ford and Niobrara resource plays in the US."
Over the last 12 years, Cazalot has revisited Marathon's "blueprint for success" and reminded its investors that "underpinning all that we do is our unwavering commitment to what we call Living Our Values. By Living Our Values, we simply mean that we view health and safety, environmental stewardship, honesty and integrity, corporate citizenship and functioning as a high performance team as keys to our current and future success in delivering shareholder value."
By staying true to this blueprint, Marathon, under Cazalot's leadership, has successfully adapted to the challenging business environment over the last several years. Marathon is committed to "being the best, not the biggest."
Generated by readers, the comments included herein do not reflect the views and opinions of Rigzone. All comments are subject to editorial review. Off-topic, inappropriate or insulting comments will be removed.
RELATED COMPANIES