Indonesia After OPEC
by Barbara Saunders
|
Rigzone Staff
|
Monday, August 15, 2011
Back in 1990, former Indonesian OPEC minister Ginandjar made a jarring statement: his country would become a net oil importer and "have to drop out of OPEC" and also, that the large, multi-island Southeast Asian nation would have to diversify its energy sources to fuel its growing and modernizing population.
A few years ago, in 2008, Ginandjar's prediction came true as Indonesia pulled out of OPEC. Now, Indonesia's petro-regulatory agency BPMigas has confirmed that oil production is declining – but announced 10 new projects heavily tilted toward natural gas that should help with the energy diversification goal and Indonesia's continuation as a major LNG exporter.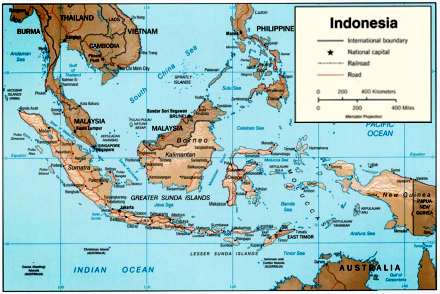 The announced projects represent a total investment of $4.725 billion and are slated to come onstream between this year and 2014, the agency reported. Anticipated output is 1.750 million cubic feet of gas per day (MMcfd); 20,000 barrels oil per day (bpd); and 26,000 bpd of oil condensate, BPMigas spokesman Gde Pradnyana said in a statement.
"This reflects that the future of Indonesia's oil and gas industry will be dominated by gas," Pradnyana added. He emphasized that domestic markets, which are burgeoning with demand for gas, will get priority but did not rule out the possibility of exports.
The 10 projects are as follows:
Slated for First Production 2011 –
Pengembangan Lapangan Jambi Merang, Pertamina-Talisman, Gas 155 MMcfd, Condensate: 12.50 bpd , 2Q 2011
Ujungh Pangkah, Hess Indonesia & Pangkah, Oil 20,000 bpd, Gas 150 MMcfd 3Q 2011
Gajah Baru, Premier Oil, Gas 210 MMcfd , 4Q 2011;
Slated for First Production 2012 –
Terang Sirasun Batur, Kangean Energy Indonesia, Gas: 300 MMcfd 2Q 2012
South Mahakam Phase 1 & 2, Total E&P Gas: 128 MMcfd; 5,900 bpd condensate, 3Q 2012
Slated for First Production 2013 -
Ruby Gas Field Development, Pearl Oil and Sebuku, Gas 100 MMcfd, 3Q 2013
South Belut, ConocoPhillips Indonesia, Gas 120 MMcfd, 1,000 bpd condensate, 4Q 2013
Naga-Pelican, Premier Oil Natuna, Gas 130 MMcfd, 4Q 2013
Sisi Nubi 2B, Total E&P Indonesia, Gas 350 MMcfd, 2Q 2013
Slated for First Production 2014 –
Madura BD Deveopment, Husky Oil Madura, Gas Production 100MMcfd, Condensate 6,600 bpd, 4Q 2014
Meanwhile, the government reported recently that state revenues from the oil and natural gas sector, as of May 2011, has reached nearly US $14 billion, exceeding the state budget target by 39 percent or US $10.062 billion.
BPMIGAS chairman R. Priyono stated that as of July 2011, oil and condensate this year is estimated at 920 thousand bpd, while natural gas lifting is projected to reach 7.769 trillion Btu per day. Total lifting is proposed at 2.259 million barrels oil equivalent per day (boepd), changing from 2.31 million boepd.
"Average optimum production potentials as much as 920 thousand bpd may be achieved with fulfilled conditions, which are all new projects [being] completed on time," he said.
The Global Business Guide Indonesia commented, "The state oil and gas company Pertamina is targeting 1 million bpd by 2015 to once again make the country a net oil exporter; but this will be no easy task. The energy sector faces the challenge of meeting its export commitments, satisfying domestic demand and effectively leveraging its resources for economic growth."
Generated by readers, the comments included herein do not reflect the views and opinions of Rigzone. All comments are subject to editorial review. Off-topic, inappropriate or insulting comments will be removed.
RELATED COMPANIES