Kan Tan IV Under New Management
Frigstad Offshore
|
Wednesday, August 03, 2011
Effective from June 6, 2011, Frigstad Offshore Drilling (Cyprus) Ltd has entered into a marketing and management agreement for the Kan Tan IV semisubmersible drilling unit with the rig owners, Sinopec Star Petroleum Co Ltd, a subsidiary of the Sinopec Group.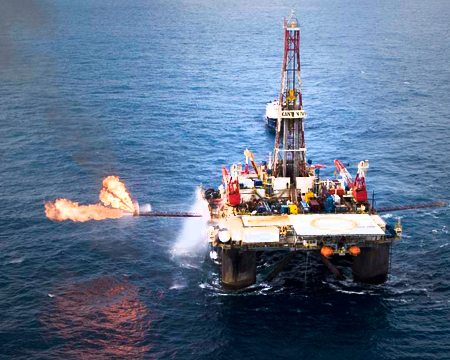 Kan Tan IV is an Enhanced Pacesetter L907 delivered by FELS in Singapore in 1983, capable of operating in up to 2,000ft of water depth and equipped with a 18-3/4 15K BOP.
Frigstad Offshore has taken over full operational and commercial management of the rig from Maersk Drilling who has managed it for 10 years. Since 2001 the rig has operated in Mexico, Trinidad & Tobago and recently Australia and New Zealand where it drilled 11 wells and performed one subsea workover for a consortium of four operators. Kan Tan IV is currently at Keppel FELS in Singapore undergoing maintenance and special periodic survey. Significant investments have been made over the last five years to refurbish and upgrade the rig with e.g. new accommodation, new deck cranes, new shale shakers and new life boats.
The Kan Tan IV is currently being marketed by Frigstad Offshore for drilling contracts.
Established in Singapore in 1989, Frigstad Offshore is an independent drilling contractor offering a complete range of rig- and project management services to the offshore drilling industry. The Frigstad Offshore group has offices in Singapore, Cyprus, Norway and Brazil. Frigstad Offshore is currently managing the construction of two advanced ultra-deepwater semisubmersible drilling rigs, one of them being the Scarabeo 9 the first drilling unit of the Frigstad D90 design.
RELATED COMPANIES
For More Information on the Offshore Rig Fleet:
RigLogix can provide the information that you need about the offshore rig fleet, whether you need utilization and industry trends or detailed reports on future rig contracts. Subscribing to RigLogix will allow you to access dozens of prebuilt reports and build your own custom reports using hundreds of available data columns. For more information about a RigLogix subscription, visit
www.riglogix.com
.