Shell, CNPC Well Manufacturing System to Debut in 2013
by Karen Boman
|
Rigzone Staff
|
Tuesday, August 02, 2011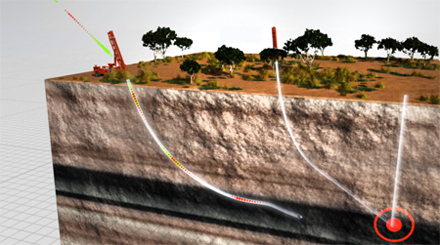 Shell in 2013 plans to begin operations at its first field utilizing its automated well manufacturing system, which is under development through its joint venture with China National Petroleum Corporation (CNPC).
Through its 50-50 joint venture with China National Petroleum Corp. announced earlier this year, Shell unveiled plans to develop a high automated Well Manufacturing system to drill and complete wells. This well system approach, like a reverse assembly line, will feature drilling and completion trucks, equipped with tires for travel in various terrain year-round, moving from well site to well site in a system.
While workers will drive the trucks to the sites, the algorithms and other information needed for drilling will be sent via computer to the drilling trucks. Automated drilling will be directed by ScadaDrill, Shell's proprietary software program. The wells will be drilled via a three-pronged approach; progress will be monitored via satellite, sending information back to workers monitoring the wells. While the well can be controlled from the location from which it is being monitored, the autonomous computer that runs the drill will shut down the drilling automatically. Production will be consolidated into a hub.
Shell's automated drilling system approach offers numerous benefits, including lower well costs and ability to drill numerous wells in a standard, repeatable, safer manner. While no complete system has yet been deployed, early testing of automated drilling in North America and the Netherlands has shown positive results, and the approach is a good fit for drilling and completing large-scale coalbed methane and heavy oil projects featuring numerous wells, said Peter Sharpe, Shell's executive vice president of wells.
Growing energy demand, which is expected to double worldwide by 2050, has created significant demand for skilled workers; this growth is occurring so quickly, it is proving difficult to train enough workers to meet demand. Using an automated system will mean fewer workers are needed and operations made safer by keeping workers away from hazardous areas. Drilling operations will also create a smaller footprint that existing drilling sites. Other benefits shown in early tests include faster drilling time, more accurate drilling, and fewer bit trips.
The growth in onshore drilling activity focused on the "new conventional" resources of tight gas, shale gas and coalbed methane have changed the dynamics of drilling activity. Drilling activity has shifted from fewer complicated wells as seen in offshore drilling -- which Sharpe likened to Ferrari mechanics building a single well -- to projects with less complex but larger quantities of wells. As a result, the percentage of project capital expenditures focused on drilling is expected to grow while the percentage directed to facilities is expected to shrink, said Sharpe.
Drilling mud will be mixed at a central plant at the drilling site in order to minimize the footprint of drilling and production activity. The configuration of the production facilities will depend upon whether coalbed methane, heavy oil or shale gas is being targeted. In the case of coalbed methane wells, which produce a lot of water before gas begins producing, the water would be treated through reverse osmosis at a central facility. In Australia, home to a number of coalbed methane projects, more water is produced that will actually be used; the excess is sent to local farms for irrigation purposes, said Lance Cook, vice president of wells technology deployment and technical services at Shell.
In the case of heavy oil, a steam flood would be used to enhance oil production, like a heating up a jar of maple syrup to make the syrup flow better, and the central facility would be used to treat mud. After the initial wells are drilled, the wellheads will then be hooked up to steam from a central facility for production purposes.
The central facility configuration will change even with tight gas. In nearly all the cases, the product will be carried to market via pipeline to either an LNG plant or into a large pipeline system such as Henry Hub.
Sharpe said CNPC's strong technology background and global manufacturing capability make it an ideal partner for Shell, which is making a significant investment into the joint venture. The system will unlock resources that otherwise might not be accessible. "We want to make a step change in terms of business costs not only through technology but a change in business model," Sharpe said.
Scale and longevity are the parameters for determining whether to use the well manufacturing system approach. It wouldn't make sense for a project with 10 or 20 wells, but for projects with potentially thousands of wells to be drilled over a number of years, it would be a good fit.
Sharpe said the company will continue to use its traditional approach of utilizing drilling contractors and offshore service companies for offshore projects or projects where the manufacturing system approach doesn't make sense economically. Shell may also tender for some component parts for its well manufacturing systems. However, Sharpe sees huge opportunity for its custom-design drilling approach, with plans to drill 430 tight gas wells in the U.S. this year and more than $20 billion in investment in the sector over the next five years and between 20,000 and 30,000 coalbed methane wells expected to be drilled worldwide in the next decade.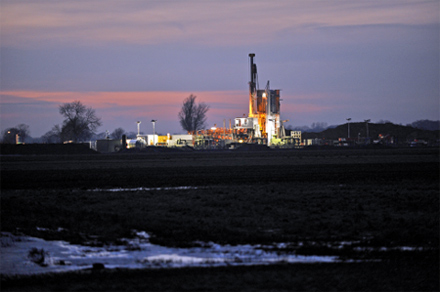 Generated by readers, the comments included herein do not reflect the views and opinions of Rigzone. All comments are subject to editorial review. Off-topic, inappropriate or insulting comments will be removed.
RELATED COMPANIES