Drilling the Texas Haynesville
by Trey Cowan
|
Rigzone Staff
|
Friday, June 24, 2011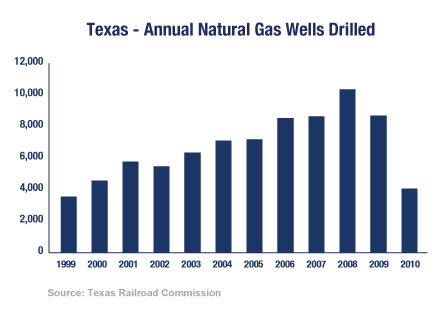 On an annual basis you would have to go back to 1999 to find a year when fewer gas wells were completed in Texas than 2010, according to Texas Railroad Commission. The prolific Haynesville Shale has been a source of interest for natural gas drilling since the first well was fractured just a few years back. If activity in the Haynesville turns out to be a good proxy for the rest of the state, then we should expect another year of depressed natural gas drilling activities. Looking specifically at permit applications and approvals for Texas portion of the Haynesville shale, 2011 is tracking below 2010 results so far.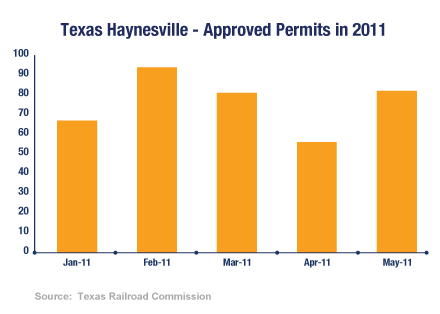 Year-to-date approved permits are off 27% in the eight Texas counties (where Haynesville drilling occurs) at 380 permits through May 2011 versus 519 in the year prior. But after falling for two straight months, permit approvals did increase from April to May, possibly an early indicator that things are beginning to firm up. However, the 82 wells approved in May are still 20% below the average of 104 wells per month through May 2010. So, even with the recent improvement, the region is severely lagging the prior year.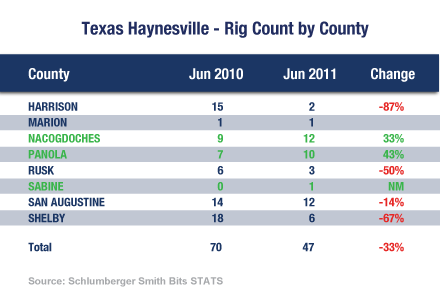 In similar fashion to what is occurring on the Louisiana side of the border, the overall rig count in the Texas Haynesville counties has fallen 33% to 47 rigs versus 70 a year ago. The most dramatic drop is in the vertical rig count that has decline to just one rig from eight working in June 2010. The horizontal rig count drilling for natural gas totals 43 versus 58 rigs last year. The directional count is also lower at 3 rigs versus 4 drilling a year ago. And like in Louisiana, we have seen several operators suspend their activities in the Texas Haynesville, awaiting better natural gas prices to induce them back.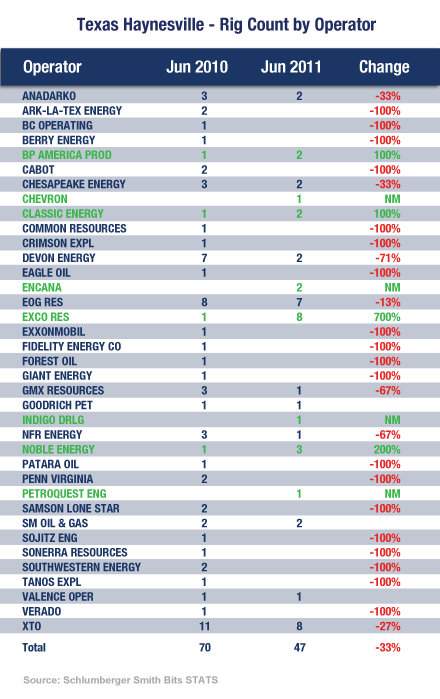 From a piping modification or pump upgrade engineering project to helping manage a multi-billion dollar international development.

Click Here To Learn More
Special Reports Sponsored By Novetus
Upcoming Topics
Generated by readers, the comments included herein do not reflect the views and opinions of Rigzone. All comments are subject to editorial review. Off-topic, inappropriate or insulting comments will be removed.