North Dakota Booms into Energy-Rich Era
by Barbara Saunders
|
Rigzone Staff
|
Thursday, June 23, 2011
Vast grain and sunflower fields still wave over the North Dakota landscape, but underneath the ground churn the state's newest economic mainstay: Enormous quantities of oil and natural gas.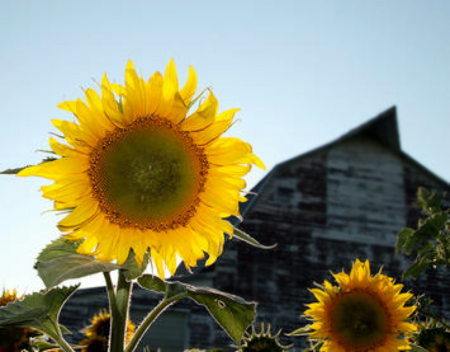 Due to rich petro-resources, some believe that North Dakota is on the way to surpassing even Alaska to become the second largest oil and gas producing state in the nation after Texas, reported the Anchorage Daily News in January.
And it's happening fast.
North Dakota is already the nation's fourth largest oil and gas producing state; California is third. Exploitation of the Bakken and Three Forks oil shale formations and adjacent Sanish area are sparking a big boom in petro-production in this Great Plains state.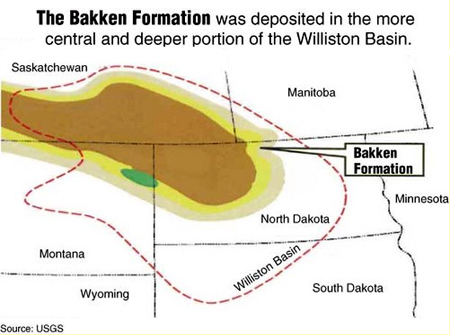 The state currently produces nearly 360,000 barrels per day (bpd) of crude oil and expects to reach 700,000 bpd or more within the next four to seven years, according to North Dakota's Department of Mineral Resources. By contrast, at year-end 2005, North Dakota only produced about 104,000 bpd.
According to a 2008 survey by the U.S. Geological Service (USGS,) the Bakken may contain a mean of 3.65 billion barrels of recoverable oil and 1.85 trillion cubic feet (Tcf) of natural gas. USGS termed the Bakken to be the largest contiguous formation that it has ever assessed. Recently, the USGS announced that it will update its assessment to see if there are even more oil and gas resources in the Bakken.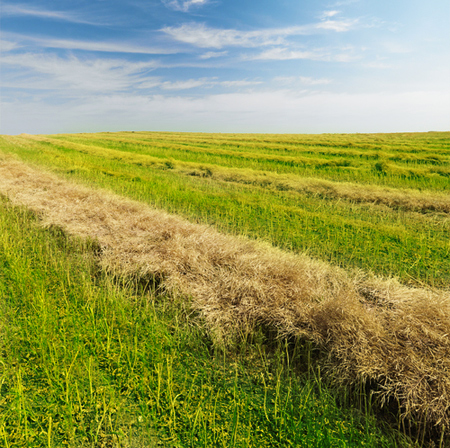 Canola harvest on North Dakota farm
Technological change, helped by higher oil prices, sparked the transformation from just another pretty shale formation to a prolific producer. In particular, energy resources that were uneconomic and almost impossible to reach just a decade ago are now bubbling to the surface like never before.
Technology Leaps Ahead
Horizontal drilling is one advent that enables producers to reach the giant pockets of oil and gas in the formerly difficult to penetrate shale rock. While horizontal drilling itself is nothing new, production was marginal with solely vertical drilling.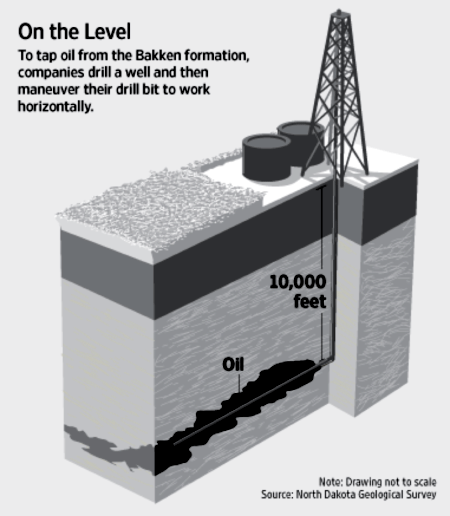 Hydraulic fracturing, also known as fracking, is the technological companion to horizontal drilling in producing oil and natural gas from formations such as the Bakken shale. This technique utilizes large volumes of water, often laden with chemicals that further stimulate output, to fracture the impermeable shale at various intervals so that oil and gas can flow (see diagram.)
In some regions, fracking is becoming very controversial, but North Dakota accepts the procedure – and the production it stimulates, said a source with Baker Hughes. "We like working with the state," the source said.
Radioactivity in Water Supplies?
A major part of the controversy involves the radioactivity triggered by fracking, noted Dr. Leon Robinson, a retired Exxon physicist who teaches drilling techniques.
"The radioactivity in the produced water is so low, that you can barely measure it," Robinson said. "There is an isotope of potassium that still will give you a reading. On the other hand, fertilizer will read higher radioactivity than these ions. Fertilizer is nitrogen, potassium and potash. It will give you a higher reading, but nobody is worried about that."
He dismissed concerns about radioactivity from fracturing getting into city water supplies. "They're drilling about a mile or more down, then another mile or more across, and casing the string of pipe with cement. There's not a very high probability of radiation getting into water supplies."

From a piping modification or pump upgrade engineering project to helping manage a multi-billion dollar international development.

Click Here To Learn More
Special Reports Sponsored By Novetus
Upcoming Topics