Dudley Delivers for BP
by Jaime Kammerzell
|
Rigzone Staff
|
Friday, June 17, 2011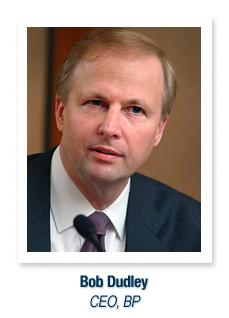 Robert (Bob) Dudley, chief executive officer of BP, succeeded Tony Hayward in October 2010, as BP scrambled to improve its public image after the Deepwater Horizon spill. Dudley is the first American to lead the British oil major. He was tasked with restoring the American public's trust in BP.
As the compassionate voice of BP, Dudley apologized at CERAweek in Houston in March 2011. He said BP is changing. He also noted that BP has paid over $5 billion to meet individual, business and government claims related to the spill and has invested $500 million in the GOM Research Initiative. To meet some of these financial demands, BP sold nonstrategic assets, such as refineries in Texas City, TX, and Carson, CA.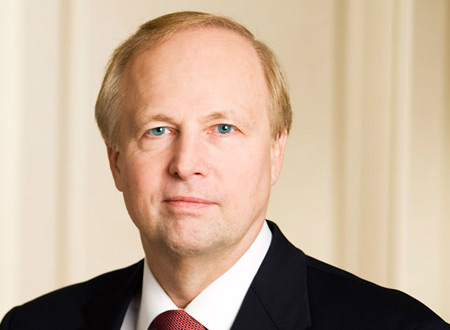 BP, under Dudley's leadership, has also hired an independent third party verification of BOPs as well as implemented better testing criteria for rig safety, cement jobs, and well-integrity. Dudley said that BP now has equipment at each site to quickly cap and contain a blowout well.
In March, Dudley said, "I am determined that we will emerge from this accident as a company that is safer, stronger, more sustainable, more trusted and, in time, more valuable."
Though BP is selling some assets, it has not stopped expanding its portfolio. In January 2011, BP entered into a joint venture with Russia's Rosneft to drill the Arctic. And in February, BP agreed to pay $7.2 billion for a 30% stake in 23 oil and gas fields in India, which Reliance Industries, owned by Mukesh Ambani, operates. The deal includes the producing KG D6 block, and the formation of a 50/50 joint venture between the two companies for the sourcing and marketing of gas in India. The joint venture also aims to accelerate the creation of infrastructure for receiving, transporting, and marketing of natural gas in India.
Road to the Top
Dudley was born in Queens, NY, but spent most of his youth in Hattiesburg, MS, before moving to Hinsdale, IL, a western suburb of Chicago where he graduated from high school. Dudley attended the University of Illinois where he earned his bachelor's degree in chemical engineering. He then went on to earn his MIM degree from Thunderbird School of Global Management, and his MBA from Southern Methodist University.
Dudley joined Amoco Corp. in 1979, where he worked his way up the US and UK corporate ladder as an engineer. In 1987, Dudley turned his attention to negotiating and developing projects in the South China Sea. This gave him the experience to restructure oil and gas R&D in the US.
Dudley's first Russian appointment came in 1994, as he focused on corporate development in Moscow. This Russian experience would prove valuable later in his career. But he had more career growth and experience to glean before he would return.
In 1997, Dudley served as general manager for strategy for Amoco and continued in this role after the merger with BP in 1998.
Dudley took on executive positions from 1999 to 2003 in Russia, the Caspian, Angola, Algeria, and Egypt. Then in September 2003, when BP entered into a joint partnership with Alfa, Access, Renova (AAR) to create TNK-BP, the Russian JV appointed Dudley president and CEO. He served in this position until December 2008.
Though the JV, under Dudley's leadership, was hugely profitable, Dudley left his position in late 2008 due to a dispute with BP's three billionaire partners — Viktor Vekselberg, Mikhail Fridman and Len Blavatnik.
Dudley's five-year rein at TNK-BP was tainted by his desire to push out its Russian shareholders in TNK-BP by arranging a secret alliance with Gazprom and President Dmitry Medvedev. He thought the additional Gazprom oil and gas reserves would greatly improve TNK-BP's value. However, BP's Russian partners found out about his scheme as well as his attempts to falsify profit and tax numbers and called for his dismissal.
After Dudley left TNK-BP, BP's board of directors appointed him as executive vice president of American and Asia in April 2009.
Though Dudley had a successful career with BP up to this point, he would become invaluable in Q2 and Q3 2010 when BP was under enormous pressure to cap the spewing Macondo well. Tony Hayward, BP's previous CEO, made a number of public relations gaffes following the oil spill. In June 2010, BP promptly put Mississippi-bred Dudley in a newly created role of president and CEO of its Gulf Coast Restoration Organization. Dudley's calm, sympathetic, American-English words reassured the American public. Just one month later, on July 27, BP announced that Dudley would replace Hayward as company CEO.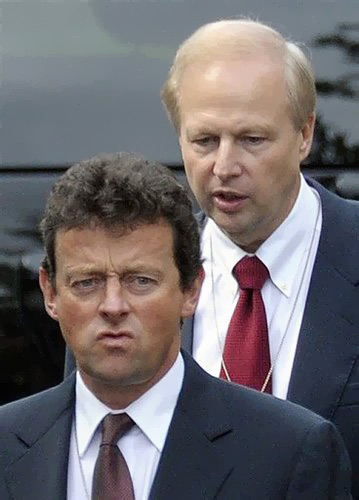 Tony Hayward and Robert Dudley
The federal government declared the well "effectively dead" on Sept. 19, 2010.
As the largest producer of oil and gas in the US with 40% of its assets and one-third of its worldwide oil and gas reserves, BP has huge interests in the GOM and Alaska. Following the Deepwater Horizon spill, BP was legitimately concerned that it would be banned from ever drilling again in US waters. However, the Wall Street Journal reported in April 2011 that BP expects to resume drilling in the GOM in summer 2011. BP would be subject to the same regulatory approvals as all GOM operators.
Generated by readers, the comments included herein do not reflect the views and opinions of Rigzone. All comments are subject to editorial review. Off-topic, inappropriate or insulting comments will be removed.
RELATED COMPANIES