Alekperov Resurrects Lukoil; Reserves Second to ExxonMobil
by Jaime Kammerzell
|
Rigzone Staff
|
Friday, May 20, 2011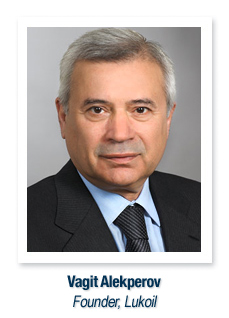 Vagit Alekperov is the founder of Lukoil, Russia's largest independent energy company. Forbes magazine has ranked Alekperov as the 50th richest person, with a net worth of about $13.9 billion.
Alekperov helped create Lukoil in 1991 when he was the deputy minister of oil. He believed that the only way to compete with Western oil companies was to copy what they did — explore, refine, and distribute. Thus, he facilitated the merger of three state-run Siberian companies, Langepasneftegaz, Urayneftegaz, and Kogalymneftegaz. The first letter of each company name was also merged to rebrand the group as the Lukoil Oil Company in 1993. Lukoil's original shareholders were Atlantic Richfield Company with a 6% share, the Russian government with 8%, Alekperov 10%, and Lukoil managers 20%. However, it was just a matter of time before Alekperov eventually acquired a controlling stake of 20% in Lukoil.
Alekperov's success did not come easy, although it didn't hurt that he grew up in Baku, Azerbaijan in the Soviet Socialistic Republic, an international petroleum hot spot. His father, who died when Alekperov was young, worked in the oil fields. It was an obvious career choice for Alekperov to follow as well. When he was 18, he went to work in the oil fields and later as a drilling operator with Kaspmorneft in the Caspian Sea as he earned his BA/BS degrees at Azerbaijan Institute of Oil and Chemistry.
Alekperov graduated in 1974, and stayed on at Kaspmorneft, working in extreme conditions offshore as he made his way through the ranks. In 1979, he was promoted to deputy head of a production unit. This early hands-on experience would serve him well in the future.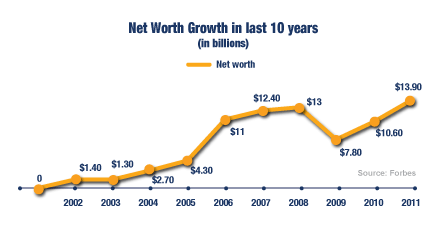 Over the next 12 years, Alekperov held executive positions at Surgutneftegaz, became the first deputy director general at Bashneft, and chief executive officer of Kogalymneftegaz. In fact, while serving as CEO, production at Kogalymneftegaz increased from 2 MMbbl to 240 MMbbl by 1990 when he became the first deputy minister of the oil and gas industry in the USSR, which later became Lukoil on April 5, 1993.
Winner at all cost
Alekperov was determined to not only compete with the majors, but to one day be the most successful of the majors. However, he got off to a rocky start. When shareholders and analysts blamed Alekperov's management style for his failure to guide Lukoil into the global market, Alekperov responded by updating Lukoil's facilities with the latest and greatest technology, and bought gas stations and integrated petrochemicals.
Lukoil took some hits in the late 1990s. In 1998-1999, Lukoil was charged with tax fraud, which Alekperov reportedly smoothed over by devising a plan to ruin Boris Berezovsky, one of Valdimar Putin's strongest opponents, and his television network. And in 2002, Alekperov was criticized for his lack of transparency. In addition, when Yukos surpassed Lukoil as the most valuable Russian company, Alekperov pointed the finger at the immaturity of Russian capitalism. In fact, Lukoil was doing so poorly in 2004 that Alekperov pulled out of several fields.
But it was his management style, which shareholders had previously blamed as his downfall that secured trade investments with China, who was desperate for oil at the time. A pipeline deal and new rail transportation helped Lukoil strike a trade agreement with China. The Chinese contract combined with a number of key acquisitions helped Lukoil surpass Yukos.
In 2000, Lukoil, under Alekperov's leadership, acquired 1,300 refineries and filling stations in the US when it purchased Getty Oil. Lukoil was the first Russian company to acquire a publicly traded US company.
Today, Lukoil is the second largest oil company worldwide by proven hydrocarbon reserves behind ExxonMobil. At the beginning of 2010 its reserves numbered 13,696 MMbbl of crude oil and 22,850 bcf of natural gas, totaling 17,504 MMboe. The company has about 1% of global oil reserves and 2.4% of global oil production. Lukoil also holds the most reserves in Russia, with 18.6% of total Russian oil production and 18.9% of total Russian oil refining.
Investing for the future
Alekperov attended CERAWeek in Houston in March 2011, where he was actively looking for a good partner to enter the US shale field plays. He intends to learn hydraulic fracturing techniques that have increased production from US shale fields and apply it to Russian shale, specifically in the Bazhenov formation in West Siberia.
RELATED COMPANIES