Harley Davidson Winner
by Trey Cowan
|
Rigzone Staff
|
Tuesday, May 10, 2011
Rigzone hosted a booth at last week's widely attended Offshore Technology Conference held in Houston, Texas. To commemorate the occasion, we at Rigzone decided to host a drawing for a 2011 Harley Davidson Softail Deluxe. Keeping to our humble Texas roots, we called our drawing the "Best Booth Prize Ever" Sweepstakes!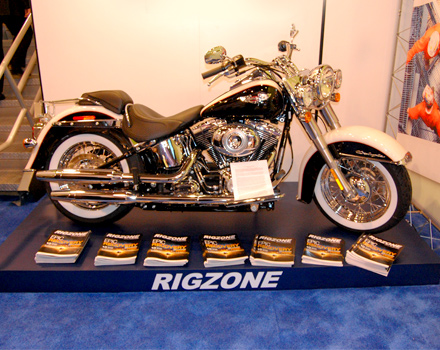 The winning entry was held by Michael Kelley, a Project Coordinator with Precision Drilling. Mike is actually a recent hire of Precision, coming over just this past March. Interestingly, had he not made the move to Precision; his old role he would not have taken him to OTC last week.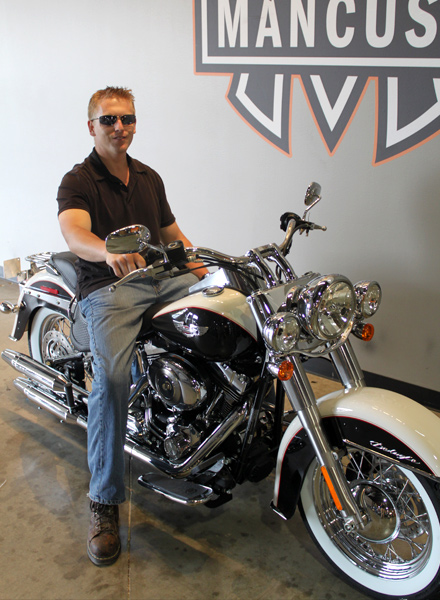 Michael Kelley, Winner of 2011 Harley Davidson Softail Deluxe
Mike said he was really excited after finding out he won the bike. But he did not let himself get too jazzed about winning on concerns of not knowing how his wife would react. Would she be just as happy as he was or would she push to sell the bike considering that Mike had not been a motorcycle rider in the past?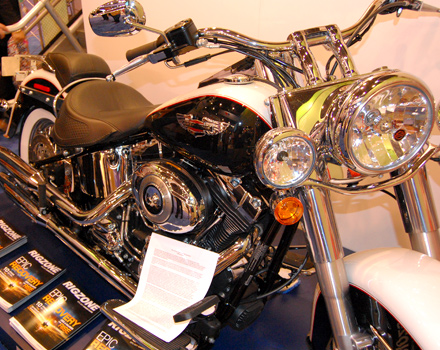 Well, not only is Mike lucky - he is very fortunate to be blessed with an understanding wife, Nora. Nora grew up around motorcycles and was in tune with the mystique and appeal of the bike. When Mike broached the subject of possibly selling his winnings - Nora countered, "It's a Harley!"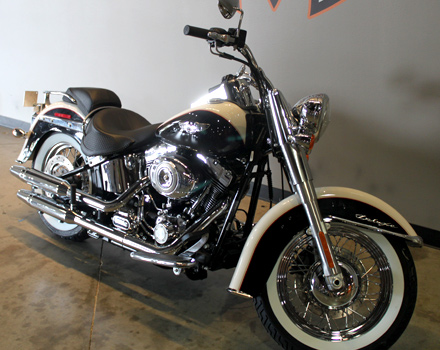 We are happy to report that both Mike and his wife are planning to attend riding school in the near future and get their licenses. Given that his wife and a good friend already gave Mike Guardian Bells to adorn his new toy, it looks like there are several weekend rides in Mike's future. Who knows maybe even Sturgis?