Breitling Forges Ahead with Oil-Based E&P Efforts
Karen Boman
|
Friday, March 18, 2011
Founded in 2004, Dallas-based Breitling Oil & Gas Corporation has focused on recovery from previously discovered oil and gas fields, mostly from high-potential, proven basins in Texas, Louisiana and Oklahoma, rather than discovering new reserves and partnerships with other companies has enabled the company to remain debt free.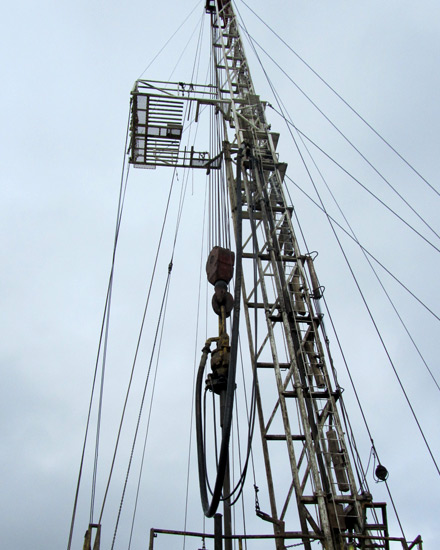 The current weakness in natural gas prices has prompted to company to mainly focus on oil liquids based plays in the Eagle Ford shale in Gonzales County, Texas and the Haynesville play. As a result, the company shifted the focus of its Gulf Coast Onshore initiative, announced in May 2010, from oil to gas.
In May 2010, Breitling announced it has acquired thousands of acres of leases in the Gulf Coast regions of Texas and Louisiana as part of that initiative, and identified 29 future oil and gas drilling locations within the acreage.
"This initial focus of that program was gas, when we thought gas would remain at $5/Mcf," said Breitling CEO Chris Faulkner. "We're surprised that gas prices are still this depressed, especially given the cold winter." Like many companies, Breitling has switched from a gas focus to chasing oil.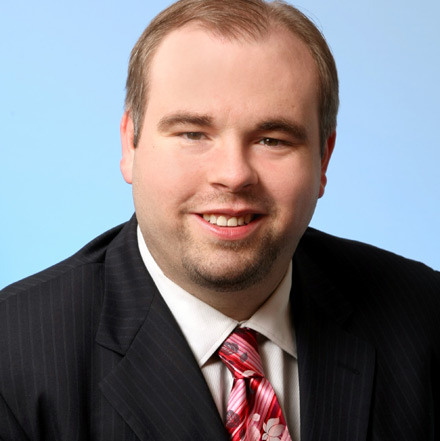 CEO Chris Faulkner
The six wells drilled in that program have been commercially productive, with a mix of natural gas and oil. The company plans to continue its efforts with addition acreage acquisitions and drilling. The most recent successful well is the Breitling Candena well in Duval County, Texas, on which the company recently began completion operations. Breitling plans to drill another well here targeting the Hackberry and Yegua formations, which are prolific oil and gas producing sands, between 6,000 feet and 10,000 feet.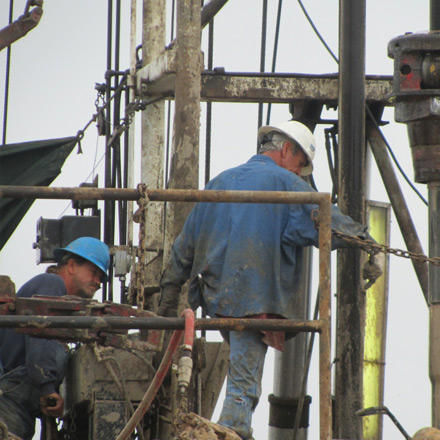 Breitling this week spud the Breitling-Magnolia #1, the first of 2 wells in its Breitling-Magnolia prospect in Pottawatomie County, Oklahoma. The first well, the Magnolia #1, is targeting the Wilcox and Simpson Sand.
The proposed wells are located within a 240-acre closure mapped at the Simpson and Wilcox Sands and the Hunton Sand at above an estimated total vertical depth of 4,500 feet. "This is a developmental shallow oil play with low geological risk," said Joe Simo, Chief Geologist for Breitling Oil and Gas.
Management anticipates the first well will reach total depth in about 8 days and the same drilling rig will immediately begin to drill the Magnolia #2. Well completion and testing on the first well should begin during the last week of this month.
The company also recently spud the Breitling-Turner #1 in Hardeman County, Texas. The prospect was delineated using geological and geophysical techniques. Three lines of 2-D seismic were purchased over the Turner area, reprocessed, interpreted and integrated and existing well control. The seismic data verified the structural and stratigraphic position of the Holmes Sand. Well completion and testing should begin during the second week of next month.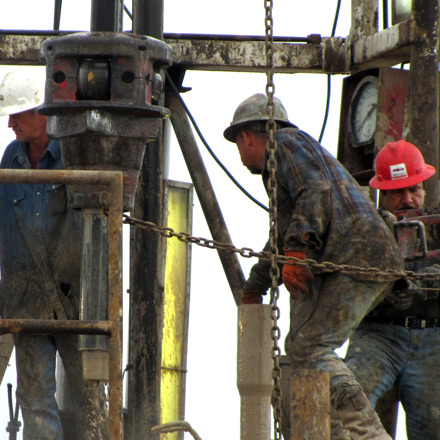 The proposed well is located within a 640-acre closure mapped at the Holmes Sand and the Mississippian Chappel dolomite formations above an estimated total vertical depth of 7,600 feet. The Holmes is a high-quality sand reservoir encased in hydrocarbon-rich Barnett shale, similar to the Bakken shale in North Dakota.
Faulkner said the company also currently is seeking partnership opportunities for the Baltic Basin in Poland and South Africa. Breitling's geologists also have been eyeing potential plays in Alaska, but the company has held off on a decision in light of environmental concerns that have delayed Alaskan drilling.
In Brazil, the company is looking into a joint venture in the onshore Sollimes Basin in Brazil's Amazon region, which could potentially hold 100 Bcf and several million barrels of oil. Wells in the Sollimes Basin, which would be 4,000 foot deep, feature a nice shale component.
"We see it as a hanging fruit opportunity, as Petrobras is more focused on developing its pre-salt offshore deepwater discoveries. Petrobras' focus here leaves opportunities open for other companies to come in and produce onshore reserves," said Faulkner.
The company invests millions each year in research and development of new processes and procedures and continues to fully utilize the latest technologies in order to reduce dry risk and increase the likelihood of drilling commercially-productive wells.
This technology includes the company's proprietary Geo3D seismic filtering. Breitling's patent-pending technology takes existing 3D seismic data and enhances it so it is noise free and with a broad enough "zero phase" spectrum to represent fractional match points that could lead to oil and gas discovery. "Within the limitations of the seismic data we can use this synthetic data to optimize our 3D data set and locate oil and gas reservoirs that were missing in previous low resolution interpretation," Breitling said. The technology has worked well on the shallow, vertical wells the company has drilled so far.
Breitling also has invested in research for its EcoFrac program. Founded in February 2010, EcoFrac is an environmentally safe hydraulic fracturing program that is used to evaluate the types of additives typically used in the process of hydraulic fracturing, commonly referred to as fracing, to determine their environmental friendliness. After evaluations are completed, EcoFrac calls for the elimination of any additive not critical to the successful completion of the well and determines if greener alternatives are available for all essential additives.
Generated by readers, the comments included herein do not reflect the views and opinions of Rigzone. All comments are subject to editorial review. Off-topic, inappropriate or insulting comments will be removed.