Offshore Harsh Environment Drilling Study Underway
Rigzone Staff
|
Thursday, March 03, 2011
The ABS Harsh Environment Technology Center (HETC) based at Memorial University of Newfoundland (MUN) is conducting a study that focuses on offshore drilling in harsh environments such as the Arctic, with the long-term goal of developing guidance from ABS.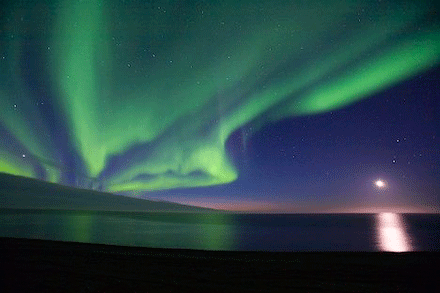 "We envision technical guidance in the form of a primer for offshore drilling in harsh environments. We expect it to take into account such concerns as logistics and exploration, well control, Arctic transportation systems and environmental challenges, including awareness for the regulatory framework," said Roger Basu, ABS Director, Shared Technology and head of the class society's Harsh Environment Program.
Oil and gas operators have limited recent experience conducting exploratory drilling in the Arctic, where rigs and offshore structures designed to weather icy Arctic conditions and ice management plans are needed. The most recent offshore oil and gas drilling in an Arctic environment took place in the U.S. and Canadian Beaufort Sea in the 1970s and 1980s. However, drilling activity stalled when oil prices tumbled in the 1980s. Now that oil prices have recovered, drilling activity is returning, and bringing with it the challenges inherent to working in a harsh environment such as the Arctic.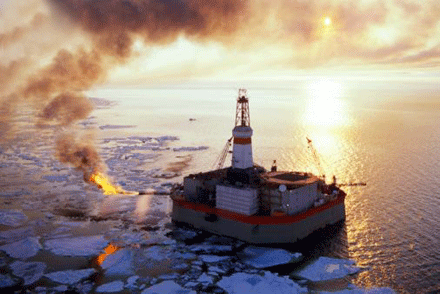 Late last year, ISO 19906, the international standard for oil and gas Arctic offshore structures, was published. ISO 19906 specified requirements and provides recommendations and guidance for the design, construction, transportation, installation and removal of offshore structures. The standard includes both the Arctic and cold regions that are subject to similar sea ice, iceberg and icing conditions. Until the publication of ISO 19906, oil and gas operators mainly had to rely on regional standards for designing Arctic offshore structures.
Operators have become increasingly interested in extending the drilling season, meaning that ice management plans are required to protect a unit. ISO 19906 explicitly states that operators need to have an ice management plan in place when designing an offshore drilling unit. This requirement represents a paradigm shift, said Han Yu, manager of ABS Technology's harsh environment drilling program.
Ice management plans include ice detection either by sonar or airplane flyovers to detect ice, then evaluating the threat that ice poses to a rig, and determining whether to break the ice or tow it away from a structure, Yu said.
Monitoring ice loads, which can be extremely heavy, on offshore structures such as rigs or production facilities is one area that needs to be studied when designing Arctic oil and gas projects. Besides weight, ice loads present uncertainty because of the many different types of ice that can form; the types of ice present in an Arctic offshore environment vary by region. For example, pack ice is commonly found in the Alaskan Beaufort Sea, while the Grand Banks area, offshore Newfoundland in eastern Canada, typically has more ice bergs. Again, lack of industry experience in this area presents a challenge for oil and gas operators, Yu said.
Beaufort Sea Presents Deepwater Drilling Challenges
While interest in exploring the Arctic for oil and gas resources has grown, few structures are available to conduct exploratory drilling in frontier waters between shallow near coastal and deepwater areas, or water depths of greater than 1,000 feet, according to a conceptual study by Blade Energy Partners presented at the Arctic Technology Conference in Houston last month.
The U.S. Beaufort Sea, which has an average water depth of 3,240 feet and is estimated to hold large undiscovered oil deposits, presents an interesting and innovative option for deepwater drilling. For the Beaufort Sea, using a modified and winterized drillship with ice strengthened material or an icebreaker converted into a drilling vessel should be utilized, Blade noted. A fleet of at least two icebreaker vessels to guarantee station keeping in first year sea ice and multi-sea ice environments in order to conduct year-round operations with the floater also should be utilized.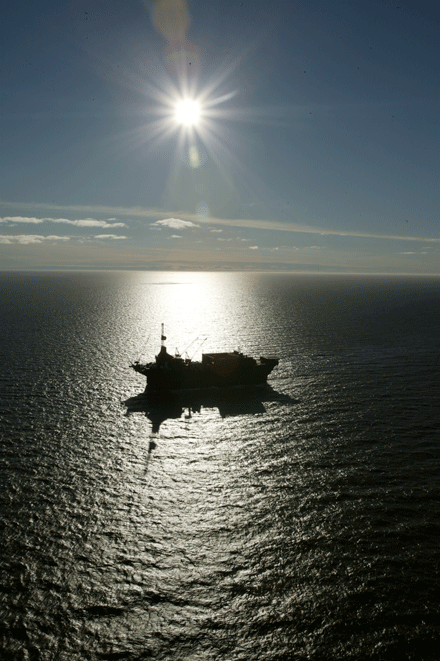 Water depth, metocean conditions and if the operating period will be seasonal or year-round, as well as, main ice features and ice drift velocities must also be considered when selecting a rig. The vessel also must be able to withstand ice loads, which are the most important loads that can be experienced by offshore structures.
Drillships, which have larger deckload capacity and can carry more pipe, drilling mud, cement and other equipment, work well in regions where ice floes and ridges are present and in the winter period, when the distance to the closest dock facility can be great. One example is the ice-class Discoverer drillship, which is in the U.S. Beaufort Sea. Fifth and sixth generation semisubmersibles also would work well in the Beaufort Sea.
Generated by readers, the comments included herein do not reflect the views and opinions of Rigzone. All comments are subject to editorial review. Off-topic, inappropriate or insulting comments will be removed.
For More Information on the Offshore Rig Fleet:
RigLogix can provide the information that you need about the offshore rig fleet, whether you need utilization and industry trends or detailed reports on future rig contracts. Subscribing to RigLogix will allow you to access dozens of prebuilt reports and build your own custom reports using hundreds of available data columns. For more information about a RigLogix subscription, visit
www.riglogix.com
.