Collaboration, Clear Rules Needed for Arctic O&G Development
Rigzone Staff
|
Monday, February 28, 2011
The world's remote, largely undeveloped Arctic regions, characterized for its extreme temperatures, unique biota and presence of ice most of the year, could play a critical role in meeting global energy needs as demand rises, production falls and more easily accessible oil and gas resources dwindle, according to energy industry officials at the Arctic Technology Conference in Houston earlier this month.
David Lawrence, executive vice president of exploration and commercial for Shell's Upstream division, said, "We can't just rely on renewable energy to maintain energy security and economic development and standard of living. Hydrocarbons will still be needed to meet the majority of global energy needs."
The U.S. Geological Survey (USGS) estimated that 90 billion barrels of oil, 1,669 Tcf of gas and 44 billion barrels of gas liquids could potentially be discovered in the circum-Arctic. More than 70 percent of mean undiscovered oil resources is estimated to occur in the Arctic Alaska, Amerasia Basin, East Greenland Rift Basins, East Barents Bain, and West Greenland-East Canada, while the West Siberian Basin, East Barents Basin and Arctic Alaska are believed to hold more than 70 percent of the Arctic's undiscovered gas.
The study did not take into account unconventional oil and gas resources such as coal bed methane, heavy oil and bitumen, and gas hydrates.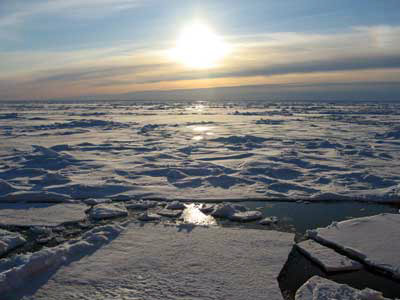 However, clear, consider regulations are needed, as are longer lease terms and greater understanding by the local community and the public of importance of the Arctic's oil and gas resources to global energy demand, Lawrence said. Collaboration among oil and companies, Arctic countries and international academia will be needed to successfully explore for and develop the Arctic's oil and natural gas resources.
Exploring the Arctic requires a significant financial investment. Oil and gas operators must be willing to operate in an environment where the window for drilling is two to three months and operational impact on one species can greatly affect the entire ecosystem.
Obtaining required permits also can take significant amounts of time, such as the case of Imperial Oil's Mackenzie gas project. The first discovery well was drilled in 1970, but the development plan for the project wasn't approved until 2003, said Michael Peacock, exploration manager for Canada on behalf of Imperial Oil. Safety is critical, industry officials say. "We need to set the bar higher and operate above the standards that will be imposed upon us, and these standards need to be benchmarked globally," said Peacock.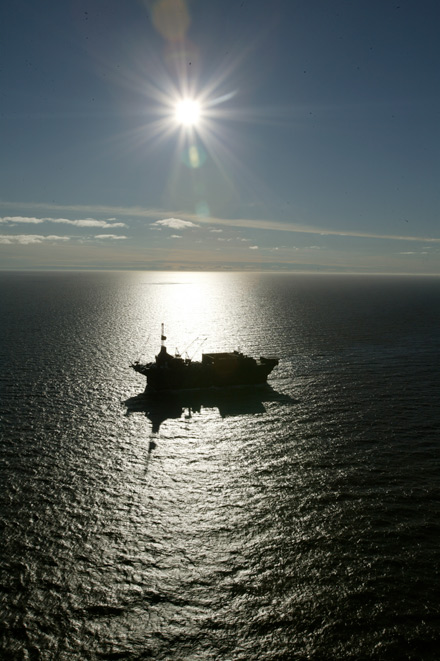 The Arctic's remoteness makes getting supplies, equipment and workers to operating sites challenging, and the extreme cold means operators must have in place ice management plans, evacuation systems equipped for Arctic weather, and drilling rigs equipped with heated floors. "Operators have to consider a number of things they wouldn't consider anywhere else," said Susan Gonzalez, spokesperson with the American Bureau of Shipping.
Uncertainty still surrounds the full resource potential of the Arctic and the costs of finding and producing oil and gas, but numerous studies have been and are being conducted into the matter. "New information for this region is extremely valuable, and data from a few wells or one study can fundamentally change the region's resource potential," said Dan Gautier, lead geologist with the USGS.
An anticipated gas glut in the global market in the next few years also is impacting Arctic gas development, contributing to delayed development plans for the Shtokman field in the Russian Arctic.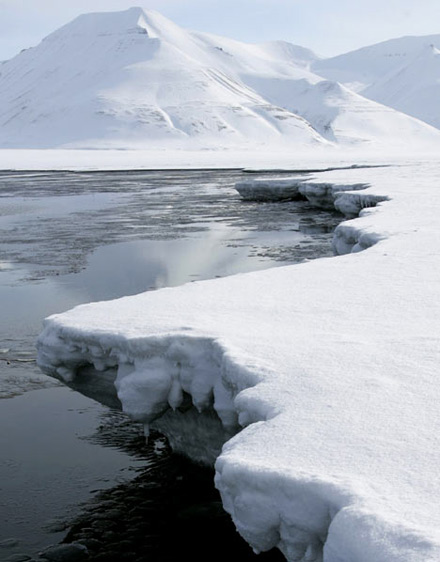 Lawrence said the Alaskan Arctic could play a huge role in meeting global energy needs with an estimated 30 billion barrels of oil, 80 percent of which lies offshore, but it will take years to bring oil onto production. Not allowing exploration Alaska's Beaufort Sea will cost local jobs and lost revenue for the state, and put the U.S. further behind as Russia and Canada explore their Arctic regions for oil and gas and the production flowing through pipelines from Alaska to the Lower 48 dries up.
Shell has been exploring the Arctic region since the 1960s; since that time, more than 40 billion barrels of oil, mostly from Russia, has been produced, as well and 1,000 Tcf of gas. Lawrence points out that Alaska drilling will be done in shallower waters than the Gulf of Mexico and will be lower pressure wells that those drilled in the Gulf. Shell also is taking extensive measures to prevent an oil spill in the Beaufort Sea, including and reduce its drilling footprint.
Generated by readers, the comments included herein do not reflect the views and opinions of Rigzone. All comments are subject to editorial review. Off-topic, inappropriate or insulting comments will be removed.