Irani's Big Turn-Around
Rigzone Staff
|
Wednesday, February 02, 2011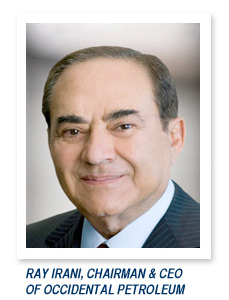 Ray Irani, chairman and CEO of Occidental Petroleum, is set to step down from his high-paying role in May 2011. Occidental's success has led to extraordinary compensation for Irani, as he's the second highest paid CEO in the industry. According to Forbes, Irani collected $103.07 million in 2010. Some believe he deserved every penny Oxy paid him for significantly increasing the company's profits over the last 20 years; others think his pay is over the top. Nevertheless, Irani worked hard to get to where he is today.
Irani had big shoes to fill when he took on his role as CEO in 1990. His predecessor, Armand Hammer, was known to hold tight control over Occidental. When Irani stepped in as CEO, Occidental had struggled for years to produce enough revenue to honor its dividends. However, Irani made changes that turned the company around. He sold more than $2 billion in assets and laid off 2,300 staff in his first year alone. But he was not finished. He also slashed the company's stock dividend from $2.5 to $1.00, which saved the company nearly $450 million per year. Irani sold off several more Oxy assets in subsequent years. All total, Irani cut $3 billion in debt by 1992.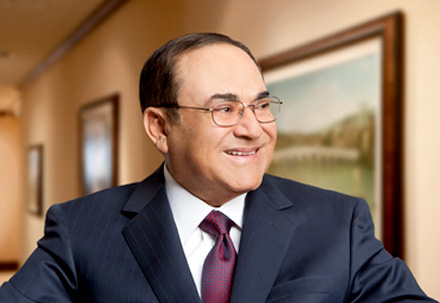 He then began to focus on Oxy's core energy business. When Irani joined Oxy in 1983 to head its chemicals division, which had lost $38 million in sales that year, Irani was able to save OxyChem from being sold. As CEO, he was confident he could do the same for oil and gas. Though oil and gas operations did grow, it was not enough. Occidental posted a net loss of $36 million on sales and operating revenues of $4.7 billion in the first nine months of 1994.
Oxy, under Irani's leadership, took another hit in 1998 when oil prices fell to almost $10/bbl to a 50 year low. Oxy's oil business earnings fell by $314 million that year, compared to $694 million in 1997. Fourth quarter 1998 alone accounted for a $35 million loss.
However, Irani's purchase of the U.S. government's 78% interest in the Elk Hills oil field in Bakersfield, Calif., for $3.6 billion, as well as the Altura properties in West Texas for a total of $3.5 billion, may have saved him and Oxy. Although both were mature fields, Oxy gambled and used aggressive drilling and well stimulation technologies to boost production. The company installed equipment to scrub out more oil by injecting steam and detergents. By 2002, Elk Hills was producing more gas in California than any other well and was third in oil production. Likewise, Altura's gas production was second in Texas.
Irani feared that these big producers would one day dwindle, so he looked for new sources of income for Oxy. In the last 10 years, Oxy has invested in oil fields in Abu Dhabi, Peru, Bahrain, Iraq, Permian Basin, Colombia, Oman, Ecuador, and Libya.
The Dolphin Project off Qatar was one of the first new projects Irani scored for Oxy in 2002. According to Irani, "Dolphin is more than a project. It is the foundation of a business enterprise that expects to pursue additional investment opportunities in the region." Commencing production on July 10, 2007, the Dolphin Project produces roughly 1.3 Bcf/d, and has an estimated life expectancy of 25 years.
Irani took a major risk in 2005 as one of the first to jump back into the Libyan market. In 1986, the US government barred American companies from doing business in Libya. But in 2004, President Bush lifted the embargo, allowing American companies to resume business dealings with Libya. Irani secured a major deal with Libya to resume operations on its oil exploration and production operations in the Sirte Basin. However, results have been disappointing. Today Oxy nets 6,000 b/d from Libya, down from 21,000 in 2008.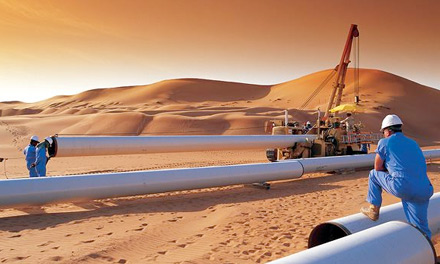 Occidental, under Irani's leadership, continued to grow in 2005 with the acquisition of Vintage Petroleum. Oxy paid $20 per Vintage share in cash, plus 0.42 Occidental shares per Vintage share. The total purchase consideration for Vintage's approximately 68.3 million shares on a fully diluted basis, including debt assumption net of cash, was approximately $3.8 billion. Irani commented at the time, "Vintage Petroleum is an excellent strategic fit for Oxy, adding to our core areas in California, the Middle East and Latin America."
In 2009, Occidental announced a new find on its Elk Hills property, which could produce up to 100,000 b/d.
Oxy's aggressive acquisitions on Irani's watch have paid off. Most recently, Occidental reported a $1.2 billion net income in Q3 2010, compared to $929 million in Q3 2009. Net income was $1.2 billion for Q3 2010, compared with $927 million in Q3 2009.
"The Q3 2010 net income of $1.2 billion was 28% higher than the same period of 2009," Irani said. "Our oil and gas production of 751,000 boe/d was the highest in Oxy's history and reflected our continuing growth, representing a 6.5% increase over 2009. We continue to generate significant cash flow with the first nine months of 2010 results generating cash flow from operating activities of $6.6 billion. Free cash flow after capital spending and dividends was $3.1 billion."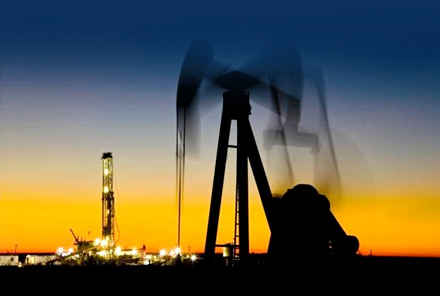 In May 2010, Irani projected an annual production growth of at least 5-8% through 2014. Dr. Irani stated that "the growth projections are based entirely on performance expectations for existing properties at which we are currently engaged — not from future asset acquisitions or new projects." He noted that "Oxy could achieve average annual production growth of between 6 and 9% over the next five years and could grow in excess of 9%, depending on success in our exploration and asset development programs. Our goal for Oxy has been, and continues to be, delivering top-quartile returns, " Irani said.
The Long Road to Success
Irani's successful career at Occidental was hard earned. Born to Rida and Naz Irani in Beirut, Lebanon, he graduated from Beirut's American University summa cum laude with a degree in chemistry in 1953 when he was only 18. He then moved to California and earned his doctorate in physical chemistry from the University of Southern California in 1957.
Irani secured a job as a research scientist for Monsanto Corp. upon graduation. There he earned nearly 150 patents. In 1967 he started at Shamrock Corp. developing new products. In 1973, Irani joined Olin Corp. where he became COO and president prior to joining Occidental in 1983.
In October 2010, Irani announced that he would step down as CEO of Occidental, effective at the May 2011 stockholders meeting. He will continue as full-time executive chairman to focus on corporate strategy, Middle East operations, and international business development. In addition, several corporate functions will continue to report to him. Irani also informed the Board of his intention to retire at the end of 2014.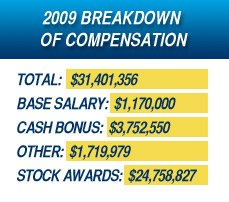 Aziz D. Syriani, lead independent director of Occidental's board, said on behalf of the Board of Directors, "Dr. Irani has been an outstanding CEO who has brought great vision to the company, and the board is extremely pleased that Occidental shareholders will continue to benefit from his strengths in his new role."
Generated by readers, the comments included herein do not reflect the views and opinions of Rigzone. All comments are subject to editorial review. Off-topic, inappropriate or insulting comments will be removed.
RELATED COMPANIES