Gasland Oscar Nomination Disappointing to Energy Industry
Rigzone Staff
|
Thursday, January 27, 2011
America's Natural Gas Alliance (ANGA) Executive Vice President Tom Amontree has called the nomination of the film "Gasland" for an Oscar in the documentary category "a deeply disappointing development" given that key scenes in the film have been widely documented to be myths.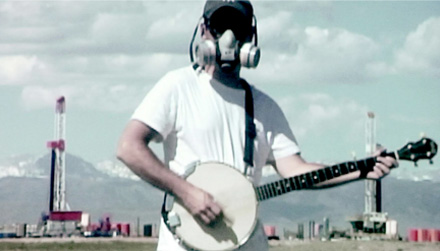 Gasland
"State and federal regulators investigated the claims made in the film and found them to be false. The results of these investigations were well-known to the filmmaker at the time he made his movie," said Amontree, whose association ANGA represents 30 of the nation's leading independent natural gas exploration and production companies.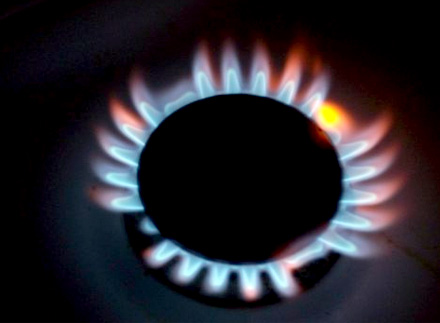 "This nomination is particularly troubling because natural gas is routinely and safely produced across this country and holds such extraordinary potential to advance our nation's clean energy economy. Contrary to the film's claims, natural gas development can and does exist in harmony with our environment, and it can play a central role in improving our nation's air quality and solving our energy challenges.
"The stakes are too high to allow our energy choices to be influenced by the gross and deliberate misrepresentations by this filmmaker who knew the facts and chose to ignore them. We hope that viewers will seek out the truth for themselves and cast a skeptical eye on this deeply flawed film."
Gasland has faced criticism from members of the energy industry, government officials, members of the academic community and film critics over its allegations of water well contamination from hydraulic fracturing and misinformation about the hydraulic fracturing process.
The Colorado Oil and Gas Conservation Commission (COGCC) said in a statement, "Gasland incorrectly attributes several cases of water well contamination in Colorado to oil and gas development when our investigations determined that the wells in question contained biogenic methane that is not attributable to such development."
Gasland featured three Weld County, Colo., landowners, including Mike Markham, whose water wells were allegedly contaminated by oil and gas development. COGCC investigated complaints from Markham and the other landowners in 2008 and 2009. "We concluded that Mike Markham's . . .well contained biogenic gas that was not related to oil and gas activity.. . COGCC records indicate little or no temporal relationship between the Markham. . .complaint and nearby drilling and hydraulic fracturing activities, which occurred several years earlier and in most cases many years earlier."
John Hanger, Secretary, Pennsylvania Department of Environmental Protection, was quoted in June of last year as saying that Gasland is "fundamentally dishonest" and "a deliberately false presentation for dramatic effect." Hanger also noted in September 2011 that, "Thus far, the DEP says they've found not one instance of underground contamination of well water from fracking. We haven't had frack fluid come back from thousands of feet down and get into people's drinking water supply."
Scott Anderson, Senior Policy Advisor, Environmental Defense Fund, noted, "I think in the vast majority of cases, if wells are constructed right and operated right, that hydraulic fracturing will not cause a problem. We think that states have every reason to be able to tackle this issue and do it well."
Dr. Charles Groat, Director of the Energy and Earth Resources Graduate Program, University of Texas said, "Drilling for natural gas in itself doesn't pose a threat to air and water quality, if it's done properly. There are thick shale sequences, for example in upstate New York, that have been bubbling gas for millions of years, and it does get into water. It's there naturally. Methane moving around in the natural environment is not an unusual occurrence."
The Financial Times' Kiran Stacey noted in a review of the film this month, "Fox's defence for any lack of rigour was that he wanted to start a debate, rather than have the last word. But that doesn't absolve him of the responsibility to thoroughly check his claims."
Christopher Campbell, Film Critic, Movifone, noted, "If he meant to educate me on the issue he ultimately failed."
Generated by readers, the comments included herein do not reflect the views and opinions of Rigzone. All comments are subject to editorial review. Off-topic, inappropriate or insulting comments will be removed.