Danos: All In at 21
Rigzone Staff
|
Friday, January 14, 2011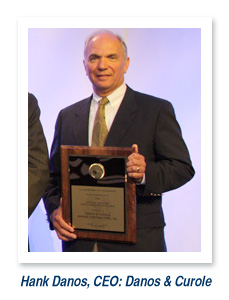 Hank Danos, chief executive officer of Danos & Curole, isn't a gambler, but when his father died and left him the family business when he was 21, he could either play the cards he was dealt or fold.
Hank never expected to run Danos & Curole at such a young age. But when his uncle, Syriaque Curole, died of a heart attack in 1959, and his father, Allen Danos, died from cancer in 1970, leaving the company to Hank and his brother Al, he knew he had to carry on the legacy. "It was a little premature," says Hank, "but inevitable." The brothers bought out the Curole share of the business in 1971, and Hank later bought out his brother's share of the company in 2006.
Allen Danos started the business in 1947 with his brother-in-law, Curole. Together they launched a small tugboat company to transport oilfield equipment offshore. As the business expanded, Allen made a point to expose his son, Hank, to the family business. "My father dressed me up to make sales calls in New Orleans. I had the privilege of tagging along with him and visiting with customers and employees."
In his teenage years, Hank remembers watching his father make a presentation to his customers. He also worked in the oilfield. "I was proud of the work I did and the money I made," Danos says. Hank then attended Louisiana State University (LSU) and studied human relations management and personnel management. Between sessions he worked in the office. "There was no question that I would continue working with Danos & Curole after graduation."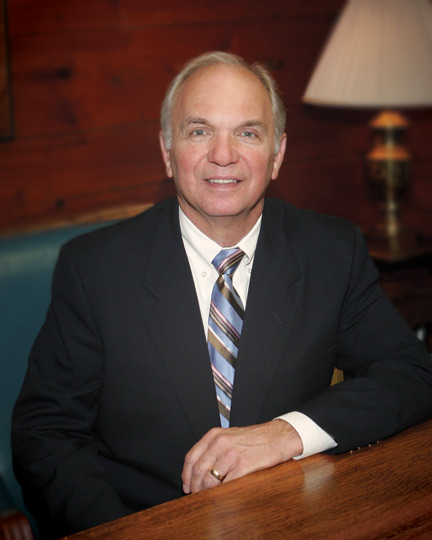 Hank Danos, CEO of Danos & Curole
Hank was fortunate to have inherited a successful business with loyal employees and customers. "It gave us a chance to grow the business," Hank says. Hank and his brother wasted no time expanding the company. In the early 1970s, Danos & Curole had 150 employees and provided labor services with a couple of inland luggers in the Gulf of Mexico (GOM).
The brothers expanded the business in the 1970s when they acquired an oil well service business that provided labor and equipment to the oil industry in the western GOM. "We used a small acquisition to build a geographic reach to the western GOM. At that point we were mainly in the central GOM."
The company continued to grow and expand, even in the difficult economic times of the 1980s. The biggest concern for Hank was carrying on the legacy his father started. "We've had our ups and downs, and the fact that I'm the caretaker of a business my father started is always looming."
The 1980s was the first time the company was faced with a slow down and Hank had to lay some people off. "In difficult times, when we have to part company, those are the hardest decisions to make, the ones that deal with people's lives and careers," Hank says.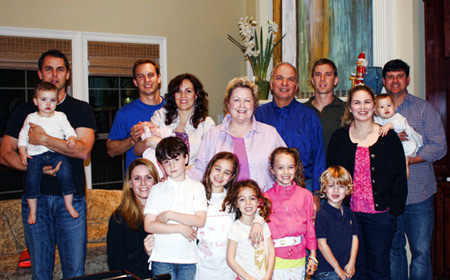 The Danos Family
Danos & Curole also faced customer consolidations in the 1980s, which made Hank question if his service company was sustainable. "One of our customers wanted to consolidate all of their work and we were on short list with a large, public, international company. We went head-to-head on a job. It was the perfect job for us at the time, but we lost."
Hank says one of the oil company executives broke from his company and took a chance on Danos & Curole in one-third of the GOM, and the oil company used the large service company in the other two-thirds of the GOM. A year later, the Danos & Curole programs, systems and services outperformed the big guys, and Danos & Curole won back the contract. "The fact that we could compete with large, international companies, gave us confidence to go abroad."
More recently, the BP oil spill in the GOM has created some challenges for Danos & Curole. "We've felt some slowdown in activity because of the moratorium on drilling," Hank says. "The reputation of our entire industry has been tarnished. It hurts all of us. And though we are an international company, the GOM is our primary area of emphasis, so the moratorium has slowed down some of our projects. We're still trying to determine the extent. We had robust end of year, but the lack of drilling and lack of permits in 2011 is a concern."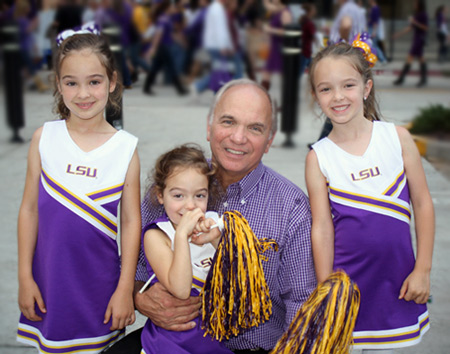 Hank and three of his grandchildren
Today, they have 1,110 employees worldwide and provide labor services, fabrication, construction, coatings and consultants. Danos & Curole no longer offers marine services. The company opted to refocus on their core services evolving around finding, managing, and developing people.
To keep the company running successfully, Hank says he'll continue to be open and aggressive, but will never put the entire enterprise at risk for single business expansion, a philosophy quite the opposite from his father.
"My father was a real risk taker," Hank explains. "Every time he built something, he had to bet it all. Relative to the degree of risk, we may have had more dollars at stake, but when you bet it all, that's a real risk for the pioneers, like my father and uncle."
A key to Hank's success is his resolve to remain true to his core values and principles. "Success usually doesn't come quickly or easily. There is no instant recipe for success. It takes hard work and time. Be patient," he advises.
This is the same advice Hank gave to his four children. Two of the four will be carrying those principles and values through the next generation at Danos & Curole. "We are in the process of passing on leadership and, ownership, into the third generation," Hank says. "That's an accomplishment I'm most proud of."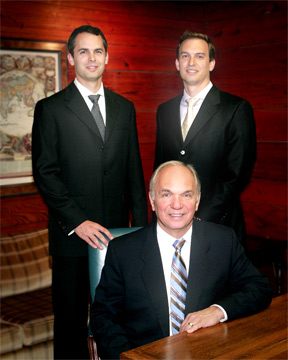 Eric, Hank and Paul Danos
Passing the torch to his sons will free up some time for Hank to fish and hunt with his family and friends. He's also active in a non-denominational church and he's on the Board of Supervisors at LSU working with the University administration on higher education challenges.