Halvorsen: Hard Work Pays Off... Big Time
Rigzone Staff
|
Friday, December 24, 2010
Tore Halvorsen, Senior Vice President of Global Subsea Production Systems at FMC Technologies, has been part of the company's successful subsea technology advancements from the start. In late 1980, when Halvorsen joined FMC, the company was on the brink of assembling and testing the first subsea system in the North Sea.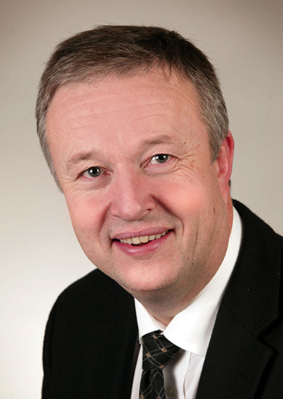 Tore Halvorsen, Senior Vice President of Global Subsea Production Systems, FMC Technologies
Halvorsen never dreamed of working in the oil and gas business. From when he was born in the car on the way to the hospital -his mother didn't make it on time -Halvorsen has been interested in the mechanics of how things work. He's been interested in restoring motorbikes and cars since his youth and studied mechanical engineering at the university in Norway. "I've always liked cars; I've always liked the mechanical part of business," he says.
Thirty years ago Norway was not a large oil and gas hub. Computer science was the big focus for students in Norway. But while Halvorsen's friends studied computers, he chose mechanical engineering and wrote his thesis on combustion engines of riser systems. "So there was a link between what I did in my thesis and the practical life of an engineer in the oil and gas business."
Halvorsen moved quickly through FMC in the early 1980s, and in 1983 he was appointed engineering manager for a project to develop the world's first diverless subsea system. "Today we have feet and feet of specifications in manuals. Back then we had just a few pages of specifications. I am pretty proud of being part of the first diverless subsea system development and the fact that this became the standard for development of future deepwater subsea fields. I've also been instrumental in developing FMC's increased oil recovery strategy and the technologies that go with it. If you look at the combustion engine design, the basic dynamic behavior is much the same as a riser system in the offshore world. When I joined FMC I performed dynamic analysis MC's increased oil recovery strategy and the technologies that go with it. We started off 15 years ago and have succeeded in establishing innovative and leading increased recovery techniques for subsea systems."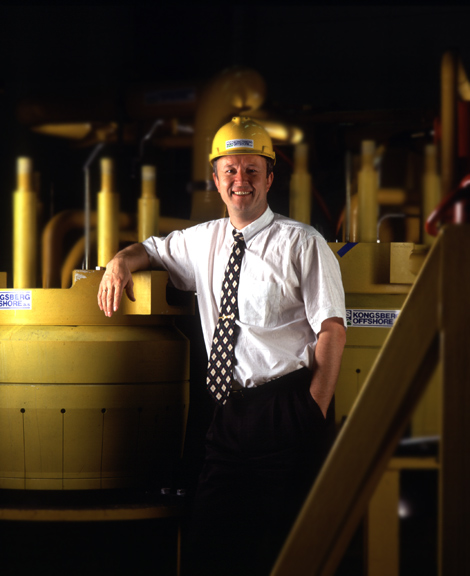 In 1993 FMC purchased Kongsberg Offshore from Siemens, making FMC the world's largest subsea engineering, procurement and construction company. When Halvorsen joined FMC in 1980, FMC was a small component of FMC Corporation. It spun off FMC Technologies in 2001. In the last 10 years, FMC Technologies has seen revenues grow to $4.4 billion per year. In December 2001 FMC's stock was trading at $7.75, compared to $87.06 as of the start of trading December 23, 2010. That's an increase of over 1,023%.
"When I joined the business, I saw a lot of potential. Today we've achieved a lot and I see even more challenges ahead. I'm more hungry to break new barriers today than I was 30 years ago."
Big decision-making goes hand-in-hand with Halvorsen's successes. Leaving engineering and moving into management was one of the hardest decisions Halvorsen has had to make in his 30-year career with FMC. "I was always promoted too early, I thought. I was 39 when I became Managing Director of the Norwegian operation. It was a major step. At the end of the day it worked out well."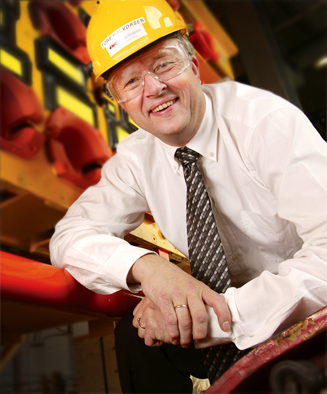 Hard work pays off
Recently Fortune magazine recognized FMC as the 2010 World's Most Admired Oil and Gas Equipment, Service Company. Halvorsen attributes that recognition to being consistent in leading the industry in subsea technology advancement. "I think the world sees FMC as a clear driver in subsea advancements, like putting processing systems on the seabed. We were the first ones to do that."
Halvorsen also points to FMC's stable management structure and its management development as a reason to admire the company. In the oil and gas business, Halvorsen explains, "we form relationships with operators that is very much based on trust. We've had a standing agreement with Shell for the past 17 years in the Gulf of Mexico. We have several frame agreements and customer alliances that typically are signed for 5-year periods with additional 5 year options. Some examples include Petrobras, Shell, Cobalt, Anadarko, and BG Norge. We have long-term frame agreements with these operators because at FMC not only will we keep the operators at the forefront of technology, but we are a trusted partner in developing these fields."
FMC stays ahead of its competition by defining the future vision of its business and carrying through with the plan. "We believe that anything you can do topside, you can eventually do subsea," says Halvorsen.
To achieve this, FMC recruits top engineers from universities around the world to develop new technology and support the vision.
He tells new entrants to the industry that FMC is all about breaking new barriers of where oil and gas is produced from, like under ice in the Arctic. Also, one day he foresees FMC moving all offshore development to the seabed without the use of platforms.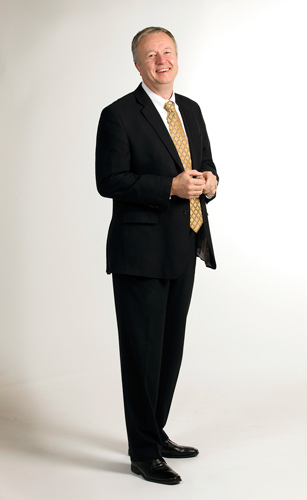 Halvorsen also advises new engineers to learn the business properly and get as much breadth in the experience as possible. He recommends joining a company that has a clear strategy of where it wants to go to position oneself as part of a leading group in this business. And most of all, he says, have patience and don't be afraid to challenge the way we do business today.
Halvorsen believes that "you are only as good as your last achievement. The best has not been developed yet. We are hungry to improve and take the next step and break the next barrier. It's been part of FMC's genes for years. It is also part of why we stay ahead of the competition."
RELATED COMPANIES