ENSCO's Year-To-Date Stock Performance is Worth Taking Notice
Rigzone Staff
|
Tuesday, November 16, 2010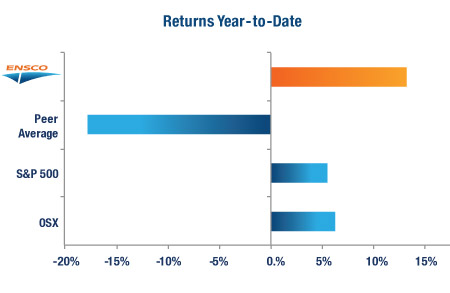 ENSCO's share price has improved +13.2% year-to-date. An extraordinary feat considering that share prices for other offshore drillers on average have fallen -17.9% over the last 11 months; due primarily to the permitting slow-down created by the Department of Interior in the wake of the oil spill in the Gulf of Mexico. ENSCO's stock performance has bested both the OSX and the S&P 500 year-to-date and over the past three years, too.
We believe one factor that may have caught the eye of investors is the quality of ENSCO's fleet of rigs which in turn yields higher utilization trends. Utilization at ENSCO has averaged 90% for its entire fleet since June of 2000 according to RigLogix. A rate much higher than overall global utilization trends that have averaged 82.5%, over the same time-frame, and ENSCO's publicly-traded peers that have chalked up 80% utilization rates.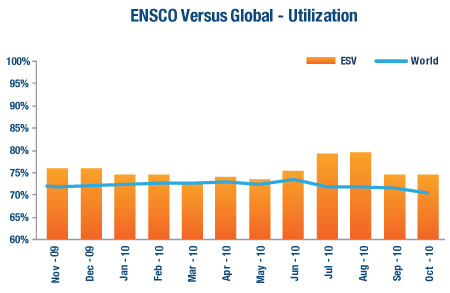 Details for our observations above can be found in the following Riglogix Special Report, Highlighting ENSCO - A Comparison of Operational and Financial Metrics, which profiles the recent successes of ENSCO while also providing an in-depth look at the offshore drilling industry. We have attached the unabridged report for all who are interested. Much of the data highlighted within the report was supplied by RigLogix. Please take a moment to visit the RigLogix website to learn more about the premium data services we provide if you are not already a subscriber.