Oil Futures Get Bump from Iran Supply Outlook
by Matthew V. Veazey
|
Rigzone Staff
|
Thursday, September 27, 2018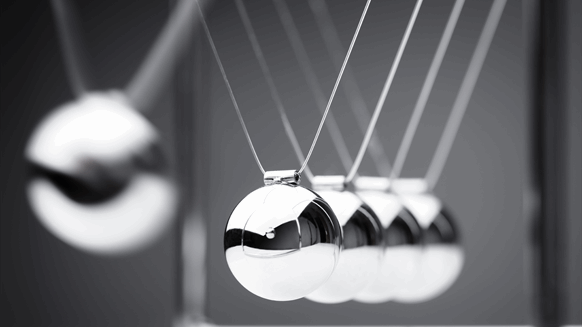 Traders contemplated the removal of Iranian oil supplies from the world market.
Crude oil futures rose Thursday as traders pondered the removal of Iranian oil supplies from the world market amid U.S. sanctions, along with the limited ability of swing producer Saudi Arabia and other OPEC members to mitigate the situation.
"The action in oil prices right now comes from the growing realization of the impact the loss of Iran's oil exports will have on global supply," Robert Rapier, Chief Energy Analyst with Investing Daily, told Rigzone. "Following President Trump's tweet where he implored OPEC to bump up production, they declined to do so."
The November West Texas Intermediate (WTI) crude oil futures price rose 55 cents to end the day at $72.12. The benchmark peaked at $72.60 and fell to $71.71 during Thursday's session. The price of a barrel of Brent crude for November delivery increased 38 cents, settling at $81.72.
"I think many people believed that OPEC or just Saudi Arabia would step up and replace those barrels because they have some spare capacity," noted Rapier. "The problem is that to the extent that the Saudis have any spare capacity, that's emergency capacity. They don't push at 100 percent unless it's an emergency. This isn't an emergency from their perspective."
Rapier pointed out that more analysts appear to see a return to triple-digit oil prices as a distinct possibility.
"When supply and demand are tight, it doesn't take much of a supply shortfall to drive prices up very quickly," Rapier explained. "So now we have an increasing number of analysts who are suggesting that this could put us back at $100 per barrel relatively quickly."
Moreover, as Bloomberg reported earlier Thursday, an alternative payment system proposed by the European Union, Russia and China would not offer oil buyers a "free pass to handle Iranian crude."
October reformulated gasoline futures settled at $2.08 a gallon, reflecting a two-cent increase for the day. The November Henry Hub natural gas posted a nearly eight-cent gain to settle at $3.06.
Generated by readers, the comments included herein do not reflect the views and opinions of Rigzone. All comments are subject to editorial review. Off-topic, inappropriate or insulting comments will be removed.
MORE FROM THIS AUTHOR
Matthew V. Veazey
Senior Editor | Rigzone