Oil Futures Edge Upward
by Matthew V. Veazey
|
Rigzone Staff
|
Wednesday, January 16, 2019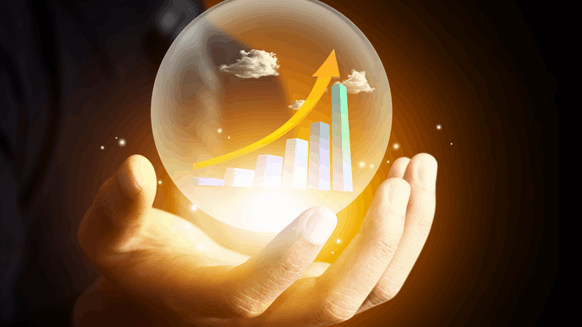 Despite cold temps in much of the US, natural gas is down again.
West Texas Intermediate (WTI) crude oil for February delivery settled at $52.31 per barrel Wednesday, reflecting a 20-cent gain. The WTI traded within a range from $51.26 to $52.52.
March Brent crude oil futures posted a 68-cent gain during midweek trading. The benchmark settled at $61.32 per barrel.
Based on price forecasts released Tuesday by the U.S. Energy Information Administration (EIA), Wednesday's Brent settlement price is slightly higher than the projected $61 average Brent price for 2019. That prediction is $10 per barrel lower than the $71 average for Brent in 2018, EIA noted.
For the WTI, EIA noted that it expects that benchmark to average $53 per barrel during the first quarter of this year. During the fourth quarter, however, EIA projects that the discount between the Brent and WTI prices to shrink to $4 and for the WTI to average $59 per barrel in December.
EIA also stated that it anticipates U.S. crude oil production will average 12.1 million barrels per day (MMbpd) in 2019 – up from its 10.9 MMbpd estimate for last year. The agency foresees much of the production growth coming from the Permian Basin in Texas and New Mexico.
Showing a slight increase Wednesday was reformulated gasoline (RBOB). The February RBOB contract ended the day at nearly $1.42 per gallon after edging upward by less than one cent.
Despite the below-normal temperatures predicted for much of the United States over the next week, Henry Hub natural gas backtracked for the second consecutive day. February gas futures shed 12 cents Wednesday to settle at $3.38.
In its 2019 outlook, EIA projects that Henry Hub spot prices will average $2.89 per million British thermal units (MMBtu) this year – down from $3.15 per MMBtu in 2018.
Generated by readers, the comments included herein do not reflect the views and opinions of Rigzone. All comments are subject to editorial review. Off-topic, inappropriate or insulting comments will be removed.
MORE FROM THIS AUTHOR
Matthew V. Veazey
Senior Editor | Rigzone