Oil Execs Explore Solutions to Africa's Security Threats
by Matthew V. Veazey
|
Rigzone Staff
|
Tuesday, June 18, 2019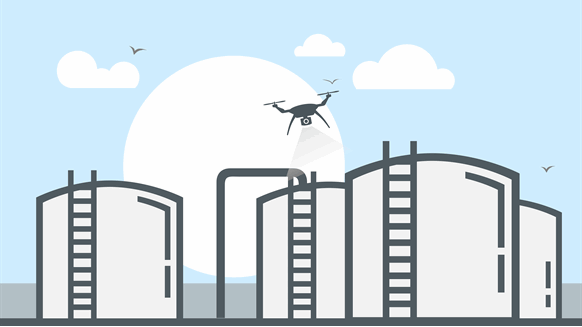 A resurgence of oil theft in Nigeria serves as a reminder that doing business in Africa presents unique security challenges.
A recent Bloomberg article about a resurgence of oil theft in Nigeria serves as a reminder that doing business in Africa – like other regions – presents unique security challenges. Although fuel theft and vandalism are recurring security problems for the oil and gas industry in Africa, ongoing threats also extend to acts such as kidnap and ransom (K&R) and militancy.
A group of energy industry security pros gathered in Lagos, Nigeria in April to exchange insights on handling and mitigating security realities throughout Africa. Phil Manny, who organized the event via his UK-based firm Agora Nexus, recently chatted with Rigzone to discuss his observations about the security challenges and opportunities oil and gas firms face in Africa. Read on for his perspective.
Rigzone: What is perhaps the most sobering reality that oil and gas firms have to contend with to operate in Africa?
Phil Manny: The physical security issues are a big challenge for the oil and energy industry as the harsh reality is that this is a mission-critical resource. The unfortunate reality is the sector – as a vital infrastructure for economies – is subject to criminal activity, whether it be petty criminality and theft and in worst-case scenario malicious attack and K&R, with attempts and scenarios on the rise.
If we look at K&R in times gone by, the main targets were international expats; however, indigenous workers are now also on the attackers' radars, which only complicates the matter. On top of this, whilst we are in the midst of the "digital revolution," this also opens up the threat of cyber-criminality to contend with.
Rigzone: What do you see as the biggest misconceptions about working in oil and gas in Africa?
Manny: The African oil and energy sector is a very different landscape compared to other regions, and a common misconception from many who have not visited the continent is that it is a dangerous area throughout. There are distinct differences in various geo-markets – whether it be ECOWAS, SADC or GRV – and, if you split the regions into specific countries, the individual cultures and modus operandi are unique. When you are in high-risk countries such as Nigeria, there is a need to have the correct security procedures in place to protect your assets, operations and, most importantly, your staff and personnel. The Africa region has so much potential, and it is great to see things are steadily moving in the right direction.
Rigzone: In terms of products and services, what are some of the most pressing needs for Africa's oil and gas sector in terms of overcoming the above challenges?
Manny: Speaking from a security standpoint, correct journey management solutions, perimeter security, intelligent and smart security technology solutions (i.e., access control, CCTV, satellite imagery, scanners and drone technologies) are all areas which are being explored. From an educational standpoint, I always keep my ear to the ground on new innovative solutions and services which can assist.
Rigzone: What are some of the most encouraging signs you're seeing in how stakeholders – companies, local governments, non-governmental organizations, etc. – are addressing security challenges?
Manny: (In April) my organization Agora Nexus hosted the inaugural Energy-Ops Security Agora Lagos (event), which brought 35 senior players from the Nigerian oil and energy sector to address security challenges whilst sharing knowledge and best practices on issues such as community collaboration, journey management and ways to prevent and overcome K&R situations. The really pleasing outcome was that there is a clear desire to learn and improve their operations through mind share, exchange of ideas and experience use cases.
Those who pose a threat are constantly evolving and becoming more sophisticated, so the aim of the initiative is to assist the stakeholders to be as defensive as possible from a defense standpoint. The integration of local content policies alongside community collaboration projects will only help mitigate scenarios.
Generated by readers, the comments included herein do not reflect the views and opinions of Rigzone. All comments are subject to editorial review. Off-topic, inappropriate or insulting comments will be removed.
MORE FROM THIS AUTHOR
Matthew V. Veazey
Senior Editor | Rigzone