Oil Demand Growth Set for Strong 2021
|
Friday, February 21, 2020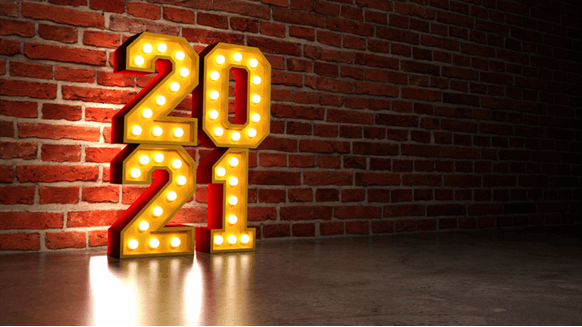 Here are Rigzone's top stories during the last week, just in case you missed them...
Here are Rigzone's top stories during the last week, just in case you missed them…
Oil Demand Growth to Quintuple Next Year
Global oil demand growth will drop to 0.44 million barrels per day (MMbpd) this year but more than quintuple to 2.34 MMbpd in 2021, according to a new research note from Standard Chartered. The company highlighted that demand growth of 2.34 MMbpd would be the second strongest annual growth in the past 15 years.
Eni Makes Oil Discovery Offshore Mexico
Eni revealed Monday that it had made a new oil discovery on the Saasken exploration prospect offshore Mexico. Preliminary estimates show that the find, which was made in the Sureste Basin in Block 10, may contain between 200 and 300 million barrels of oil in place.
Fracking Ban Would Cost Millions of Jobs
The American Petroleum Institute's Director of Communications, Ben Marter, said a fracking ban would leave working families behind, cost millions of jobs and deliver a major win to countries like Russia. The comment was made ahead of a Democratic presidential debate.
Exxon Cracking Down on Employee Travel
Bloomberg reported that Exxon Mobil Corp. has been scrutinizing employee-travel budgets since the company posted its "worst quarterly profit in almost four years". Bloomberg highlighted that the austerity measures are unusual for the business.
Corona Virus Hits Oil Demand and Prices
Rigzone's contributor Jeremy Bowden took a closer look at the coronavirus's effect on oil demand and prices. He concluded that the market won't know the real impact until weeks from now, depending on how well the outbreak is contained.
Here's What's Coming
Keep an eye out for these articles on Rigzone later today…
Baker Hughes Funds Field Tech Career Program
Calcasieu Pass Compressor Order Goes to Siemens
ArcLight and Rattler Midstream Partner on Permian JV
Noble Corp. Shuffles Leadership, Reports 4Q Earnings
Onshore Timor-Leste Campaign Would Be Country's First
AG&P Breaks Ground at Karaikal Port LNG Import Facility
To contact the author, email andreas.exarheas@rigzone.com
Generated by readers, the comments included herein do not reflect the views and opinions of Rigzone. All comments are subject to editorial review. Off-topic, inappropriate or insulting comments will be removed.