Oil Bulls Continue Stampede
by Matthew V. Veazey
|
Rigzone Staff
|
Wednesday, October 03, 2018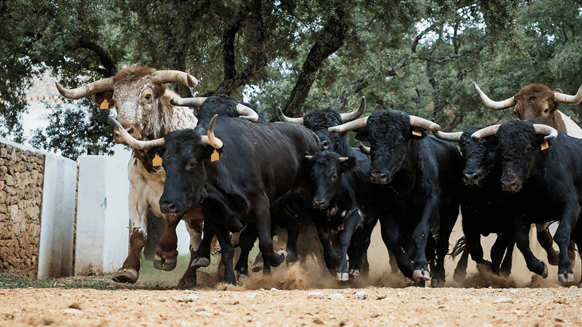 The bull market for crude oil picked up steam Wednesday as the WTI and Brent futures prices posted impressive gains.
The bull market for crude oil picked up steam Wednesday as the West Texas Intermediate (WTI) and Brent futures prices posted impressive gains.
The November WTI benchmark gained $1.18 to settle at $76.41 a barrel. It peaked a dime shy of $77 during the day and fell to $74.30. The front-month Brent contract price settled at $86.29, reflecting a $1.49 increase for the day.
"Since our last commentary on Rigzone, we have remained bullish crude oil," said Jerry Rafferty, president and CEO of Rockville Center, N.Y.-based Rafferty Commodities Group, Inc. "We looked for the crude oil to break out to the upside, which it has. Since breaking and closing above the major level resistance level at 7110, November Crude Oil has rallied over $5."
Rafferty's firm provided Rigzone with a chart that highlights the recent rally for crude oil. Rafferty pointed out the bulls continue to expand the oil market and exceed new levels of resistance.
"We remain bullish crude oil and want to stick with our strategy of buying pullbacks around our listed support levels and buying additional breakouts to the upside," said Rafferty. "Until the market close below our major support levels, we will remain bullish."
Reformulated gasoline for November delivery ended Wednesday's session a penny higher, settling just under $2.14 a gallon.
Another benchmark that has been bullish is the November Henry Hub natural gas contract. Rafferty pointed out that the bull trend began when prices broke above the 3.091 level three days ago. On Wednesday, Henry Hub natural gas rose six cents to settle at $3.23.
"The rally is now approaching the first major resistance seen on the weekly chart at 3.239," said Rafferty. "This is an area of resistance we have not seen since last winter."
This Rafferty Commodities Group chart shows the nascent gas rally.
"We look at this level, and all the major resistances, low-risk levels to take profits and – for the stout-of-heart – a potential area to sell short," continued Rafferty. "Selling short is carried to a risk of a close above this particular number since the next major resistance jump to 3348 or as much as 3690!"
Generated by readers, the comments included herein do not reflect the views and opinions of Rigzone. All comments are subject to editorial review. Off-topic, inappropriate or insulting comments will be removed.