Oil and Gas Futures Edge Downward
|
Wednesday, December 12, 2018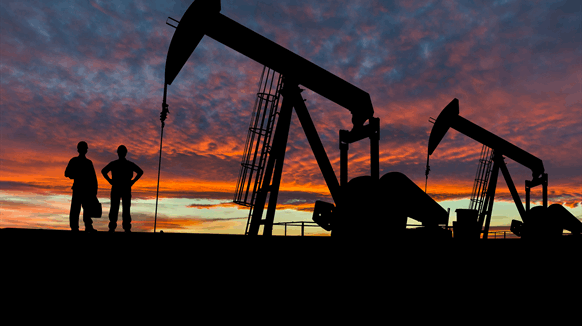 Oil and natural gas futures ended the day lower during midweek trading.
January West Texas Intermediate (WTI) crude oil futures lost 50 cents Wednesday to settle at $51.15 a barrel. The WTI peaked at $52.88 and bottomed out at $50.94 during the midweek session.
The price of a barrel of Brent crude oil for February delivery declined by a nickel, settling at $60.15 a barrel.
The January reformulated gasoline (RBOB) futures price also edged downward Wednesday. RBOB fell 2 cents to settle at $1.42 a gallon.
Henry Hub natural gas futures lost 27 cents to end the day at $4.14.
"The weekly natural gas chart shows the market trading in a sideways consolidation pattern, which is formed by the horizontal support line at the 3978 area and the downward sloping line of resistance at the 4669 area," said Jerry Rafferty, president and CEO of Rockville Center, N.Y.-based Rafferty Commodities Group, Inc. "This pattern is the market's way of taking a breather after a steep climb from the breakout on the week of October 5 at 3091. The breakout was confirmed a month later on the week of November 9 at 3674."
Typically, a consolidation pattern represents a pause in the direction of the breakout, noted Rafferty.
"It would be a mistake for us to anticipate a breakout so we will be patient and buy and sell against the listed support and resistance numbers," Rafferty continued. "However, we will be fast to act if we can get a violation of prices above the sloping line of resistance or a break below the lower horizontal line of support on a closing basis."
Generated by readers, the comments included herein do not reflect the views and opinions of Rigzone. All comments are subject to editorial review. Off-topic, inappropriate or insulting comments will be removed.