Oil and Gas Deal Value Sees Significant Decrease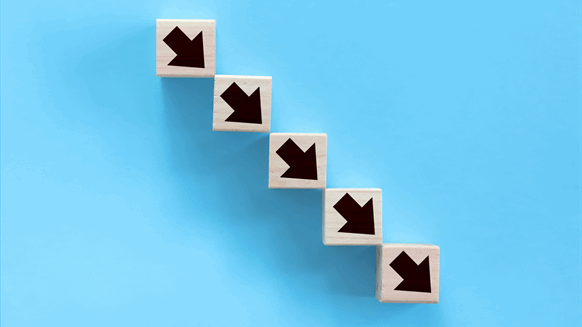 The oil and gas industry's overall disclosed contract value saw a 'significant' quarter on quarter decrease.
Image by hachiware via iStock
The oil and gas industry's overall disclosed contract value saw a "significant" quarter on quarter decrease of 48 percent in the first quarter of 2023, data and analytics company GlobalData outlined.
This value decreased from $64.9 billion in the fourth quarter of 2022 to $34.01 billion in the first quarter of 2023, according to a new report from the company. The contract volume also decreased from 1,623 in the fourth quarter of 2022 to 1,440 in the first quarter of 2023, the company highlighted in a statement sent to Rigzone.
The operation and Maintenance (O&M) segment represented 57 percent of the total contracts in the first quarter of this year, followed by those with a procurement scope with 17 percent, and contracts with multiple scopes - such as construction, design and engineering, installation, O&M, and procurement - with 14 percent, GlobalData revealed in the statement. In a chart accompanying the statement, the company outlined that there were 815 O&M contracts, 249 procurement contracts, and 198 contracts with multiple scopes in the first quarter of this year.
Highlighting some of the "notable" contracts during the quarter, GlobalData pointed out a 15-year contract extension secured by Yinson Holdings subsidiaries for charter and O&M services of the Agogo Floating, Production, Storage, and Offloading (FPSO) in Angola, and a five-year contract won by ADNOC Logistics & Services for integrated logistics services for ADNOC Offshore in the United Arab Emirates.
Another contract highlighted by GlobalData was DL E&C's with a Hyundai Engineering & Construction led consortium for the construction of Thermal Crude to Chemicals (TC2C) facilities and an interconnection package for S-Oil's Shaheen ethylene and propylene project in Ulsan, South Korea.
"It appears the contract value momentum has slowed down due to high interest rates and a rising inflationary environment in the major economies," Pritam Kad, an oil and gas analyst at GlobalData, said in a company statement.
"This could have potentially resulted in fewer high-value contracts during the quarter in the oil and gas space," Kad added in the statement.
Notable Deals
On February 28, Yinson Production announced that it had, through wholly owned subsidiaries, entered into a firm contract with Eni Angola S.p.A. for the provision, operation and maintenance of an FPSO for the Agogo Integrated West Hub Development Project in Angola. The company noted at the time that the contract has an estimated aggregate value of approximately $5.3 billion and revealed that it has an option to extend for a further five years.
On March 29, ADNOC Logistics & Services unveiled its Integrated Logistics Services Platform, which it described as one of the largest turnkey offshore logistics offerings in the world, and, as part of the launch, the company announced that it had signed a $2.6 billion contract with ADNOC Offshore to provide integrated logistics services. This deal has the option of a five-year extension and includes the provision of port services, warehouse operations, heavy lifting, material handling and shipping, rig and barge moves, marine terminal operations and waste management services, ADNOC revealed at the time.
On March 10, DL E&C announced that it will participate in the Shaheen Project, which it described as the largest domestic petrochemical project ever. The company said at the time that it will participate in the project by taking over part of the package 1 construction from a Hyundai E&C consortium. Package 1 is worth approximately $4.08 billion (KRW 5.4 trillion), and DL E&C's stake is 26 percent or $1.05 billion (KRW 1.4 trillion), the company highlighted at the time, adding that the construction period is 42 months.
2022 Contract Value
In a statement posted on its website back in March, GlobalData noted that the oil and gas industry witnessed a year on year increase of three percent in overall contract value in 2022, despite a four percent decrease in contract volume.
"The roller coaster ride during the Covid-19 pandemic appears to be coming to an end, with contract activity returning to normal for the global oil and gas industry, despite the ongoing Russia-Ukraine conflict and volatility in crude oil prices," GlobalData said in a company statement at the time.
"The oil and gas industry is likely to see some relief in the short term for now, but the environmental concerns and the recent advances towards sustainable green fuel, and energy transition projects will present some significant challenges to growth in long run," Kad said in a company statement back in March.
To contact the author, email andreas.exarheas@rigzone.com
What do you think? We'd love to hear from you, join the conversation on the Rigzone Energy Network.

The Rigzone Energy Network is a new social experience created for you and all energy professionals to Speak Up about our industry, share knowledge, connect with peers and industry insiders and engage in a professional community that will empower your career in energy.