Oil and Gas Cybersecurity Price Tag Could Top $20B
|
Wednesday, November 27, 2019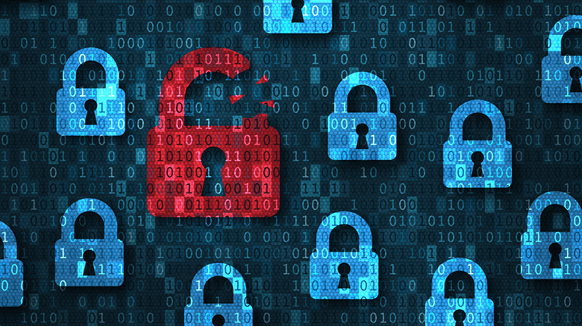 Oil and gas companies will spend more than $20 billion on cybersecurity by 2023, according to a survey conducted by the consulting firm BDO.
Oil and gas companies will spend more than $20 billion on cybersecurity by 2023, according to a survey conducted by the consulting firm BDO.
"While technology is transforming all aspects of the oil and gas supply chain, it's also creating new areas of cyber risk that companies need to contend with, or else risk their digital transformation initiatives never getting off the ground," Clark Sackschewsky, national leader of BDO's Natural Resources practice, told Rigzone.
Citing BDO's 2019 Digital Transformation Survey, Sackschewsky pointed out that 36 percent of natural resources companies identified cybersecurity as their primary challenge to moving forward with a new digital initiative.
"For example, industrial control systems are enabling automation and creating new efficiencies, but they're also opening the door to attacks on operating technology," said Gregory Garrett, who heads U.S. and International Cybersecurity at BDO. "The integration of digital tools with operating systems means that cyberattacks can have real-world physical consequences, including interruption or destruction of equipment."
Garrett also opined that the destructive potential of a cyberattack is not just a business issue.
"It's a national security issue," he said. "Cybersecurity investment is not just a priority for the oil and gas industry but the entire nation."
Garrett pointed out that specific areas in greatest need of cybersecurity investment include:
upgrading legacy security systems
Improving cultural cyber-preparedness
fostering information-sharing and collaboration across the supply chain.
"Cybersecurity investment must cover all these areas as any of them can be a weakness in a company's cyber armor, opening them up to a potential breach," Garrett said. "For instance, even if your company isn't directly targeted, breaches in your suppliers' systems could expose you. This means you're only as secure as your suppliers."
Garrett added that the frequently large, interconnected nature of oil and gas company supply chains underscore the importance of third-party cyber risk management for these firms.
Blockchain tech's contribution
BDO also contends that greater adoption of blockchain technology will help oil and gas firms to bolster their cybersecurity efforts. As Rigzone has reported, blockchains offer companies the opportunity to improve the transparency, efficiency and cost-effectiveness of their supply chains.
"Blockchain technology has four major advantages: provenance, transparency, trust and security," said Maurice Liddell, principal in BDO's Strategy, Technology and Transformation practice and co-leader of the firm's Blockchain Initiative. "These elements, when applied appropriately to the right problem, can result in process efficiencies and lower costs."
Liddell pointed out the upstream oil and gas industry presents a good opportunity to incorporate blockchains. He noted the sector includes multiple cooperating stakeholders, such as:
Land managers
Survey companies that decide where to drill
Exploratory drilling companies
Contract companies that supply field employees
A subset of entities that own operating rights
1
2
View Full Article
Generated by readers, the comments included herein do not reflect the views and opinions of Rigzone. All comments are subject to editorial review. Off-topic, inappropriate or insulting comments will be removed.