OGUK Responds to Coronavirus
|
Wednesday, February 19, 2020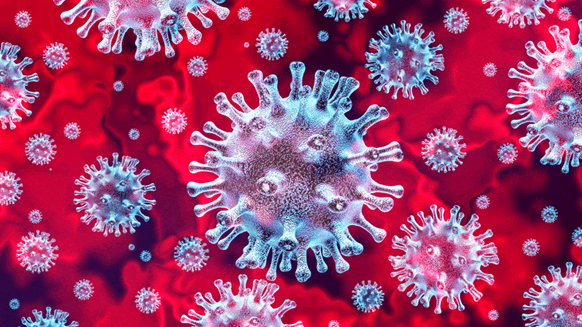 Industry body Oil & Gas UK has issued a comment on the coronavirus, following concerns regarding the new virus in the UK.
Industry body Oil & Gas UK (OGUK) has issued a comment on the coronavirus, following concerns regarding the new virus in the UK.
"We're already working with our members to share official advice on coronavirus (Covid-19) from the relevant bodies and will continue to work across the sector to ensure the health of the people in our industry," Trevor Stapleton, OGUK's HSE director, said in an organization statement.
"This sector is well versed in managing risk on complex safety and health matters, with robust processes and arrangements in place to ensure effective prevention measures and response. In addition to following the advice from health bodies and applying relevant procedures, individual operators will also decide further arrangements relevant to their specific needs, including travel and health advice," he added.
"OGUK remains in regular contact with the relevant authorities to understand any further industry specific advice," Stapleton continued.
On December 31, 2019, the World Health Organization (WHO) was alerted to several cases of pneumonia in Wuhan City, Hubei Province of China. On January 7, Chinese authorities confirmed that they had identified a new virus. The new virus is a coronavirus, according to WHO, which is a family of viruses that include the common cold, SARS and MERS.
Rystad Energy revealed last week that it had slashed its global oil demand growth forecast for 2020 by 25 percent after assessing the impact of the coronavirus. The company now sees demand growing by 820,000 barrels per day (bpd) this year, compared to its previous forecast of 1.1. million bpd, which was published in December before the virus outbreak.
Rystad has warned, however, that the virus' impact on demand could be even bigger and revealed that its worst-case scenario sees growth plunging to 650,000 bpd year on year.
Following the outbreak, Fitch Solutions Macro Research (FSMR) revised down its Brent oil price forecast for 2020. FSMR now sees Brent averaging $62 per barrel this year, which marks a $3 drop compared to its previous forecast in January.
To contact the author, email andreas.exarheas@rigzone.com
Generated by readers, the comments included herein do not reflect the views and opinions of Rigzone. All comments are subject to editorial review. Off-topic, inappropriate or insulting comments will be removed.