OGTC Technology Start-Up Program Begins
by Andreas Exarheas
|
Rigzone Staff
|
Monday, June 04, 2018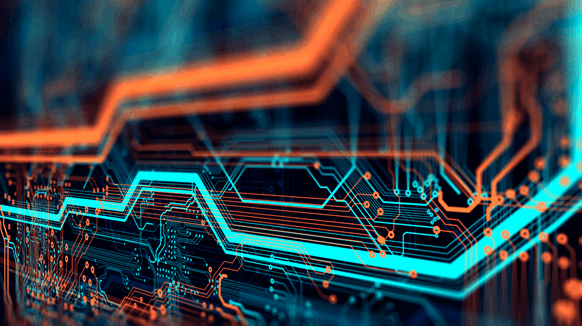 The Oil & Gas Technology Centre's TechX Pioneer accelerator program has now begun.
The Oil & Gas Technology Centre's (OGTC) TechX Pioneer accelerator program has now begun.
Each of the ten tech start-ups announced as the first cohort of successful applicants for the accelerator program back in March have now received an initial $33,431 (GBP 25,000) in seed funding to help develop their business and enhance their technology.
Up to $100,294 (GBP 75,000) in additional funding is available during the Aberdeen-based 16-week program and upon graduation Pioneers can be transferred into a 12-month incubator called TechX+. Two companies with the most exciting potential also have the opportunity to secure a further $133,725 (GBP 100,000) funding from BP plc.
The OGTC describes the Pioneer program as a "unique offering to start-ups providing unparalleled funding, business support and market access". More than 120 entrepreneurs from 24 countries applied for the program, and a rigorous review and pitch process whittled this down to the final ten.
Technology offered from this final ten includes microchip laboratories, zipped pipelines, and cheaper LNG alternatives. The full list of successful applicants and their ideas can be seen here.
"Many start-ups have a great idea and truly believe their technology or solution can make a difference, but the reality is that 90 percent of them fail. That figure is potentially even higher in oil and gas, which has traditionally been a difficult sector to break into," David Millar, TechX director, said in an organization statement.
"The Pioneer program is here to buck that trend and bring a new wave of success for tech start-ups entering the UK oil and gas industry," he added.
The OGTC revealed on Twitter that the Centre's CEO, Colette Cohen, has already welcomed the Pioneers to the program.
#TechX begins here. @ColetteOGTC, our CEO welcomes the first cohort of pioneers to the #TechX programme! #Innovators #Pioneers #FutureofOilandGas #TheOGTC pic.twitter.com/g3OWIVjDV0

— The OGTC (@theogtc) 4 June 2018
BP North Sea Technology Manager, Marie O'Hanlon, said BP was "excited" to be a part of the TechX initiative and looked forward to working with the Pioneers to help develop and scale their ideas and technologies.
"It has been a real privilege to see the passion, energy and determination each of these technology start-ups have shown to get to this point," O'Hanlon said in a company statement.
"With the potential game-changing solutions these start-ups bring, we believe TechX is creating the building blocks for doing something radically different in the technology space. This underpins the Technology Centre's goal to bring technology innovation to the north-east of Scotland," O'Hanlon added.
Kirsty Mitchell, director of growth for KPMG in the UK, said the company was "delighted" to be supporting the TechX Pioneers and "excited for what this could mean for disruption in the very competitive oil and gas sector".
1
2
View Full Article
Generated by readers, the comments included herein do not reflect the views and opinions of Rigzone. All comments are subject to editorial review. Off-topic, inappropriate or insulting comments will be removed.