Offshore Senegal Discovery Could Support LNG Project
|
Monday, September 23, 2019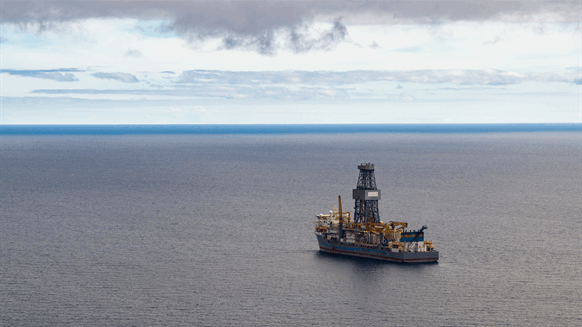 Kosmos reported that the Yakaar-2 appraisal well confirms a world-scale natural gas resource.
Kosmos Energy reported Monday that the Yakaar-2 appraisal well offshore Senegal confirms a world-scale natural gas resource.
Drilled to approximately 15,748 feet (4,800 meters) in roughly 8,202 feet (2,500 meters) of water with the Valaris DS-12 drillship, Yakaar-2 encountered approximately 98 feet (30 meters) of net gas pay in high-quality Cenomanian reservoir similar to that of the Yakaar-1 exploration well, Kosmos stated. The company added that Yakaar-2, drilled approximately nine kilometers from Yakaar-1, proved up the southern extension of the field.
"The Yakaar-2 appraisal well demonstrates the scale and quality of the Yakaar resource base," Kosmos Chairman and CEO Andrew G. Inglis said in a written statement.
Kosmos stated the Yakaar-2 results underpin the company's view that the Yakaar-Teranga resource base has the potential to support an LNG project for domestic and export markets. BP operates the project, which includes Kosmos and PETROSEN.
A Yakaar-Teranga LNG project would represent the companies' second such development off the Senegal-Mauritania border. They also plan to produce LNG from their Greater Tortue Ahmeyim project.
"Senegal is one of the fastest-growing economies in the world and Kosmos is excited to be working alongside BP and PETROSEN to support's the country's growing energy needs," said Inglis.
Kosmos stated that Valaris DS-12 will now move on to the Orca-1 exploration well in Mauritania.
To contact the author, email mveazey@rigzone.com.
Generated by readers, the comments included herein do not reflect the views and opinions of Rigzone. All comments are subject to editorial review. Off-topic, inappropriate or insulting comments will be removed.