Offshore Saudi Arabia Contracts Go to McDermott
|
Monday, February 25, 2019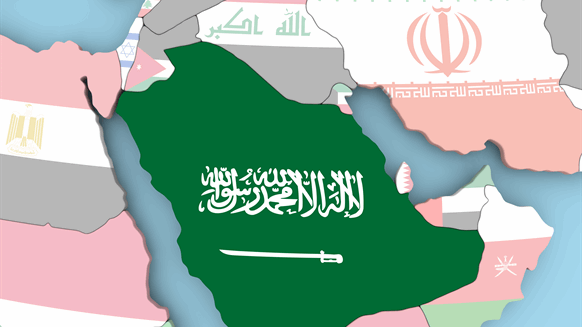 The EPCI contracts are tied to Saudi Aramco's broader Marjan field expansion.
Saudi Aramco has awarded McDermott International, Inc. a pair of engineering, procurement, construction and installation (EPCI) contracts linked to its Marjan field offshore Saudi Arabia, McDermott reported Monday.
In a written statement emailed to Rigzone, McDermott said that one of the EPCI contracts calls for upgrading two existing platforms related to the installation of associated equipment for electrical submersible pumps (ESPs) and space for a future high integrity pressure protection system (HIPPS)), subsea composite cable lay and topside cable tie-ins.
"This award is testament to Saudi Aramco's confidence in McDermott's ability to execute this complex type of project," Linn Austin, McDermott's senior vice president for Middle East and North Africa, stated. "We have a long track record of executing similar scopes of work and believe that by working closely with our clients we can offer industry leading solutions which are suited to this evolving market segment."
Work on the project – valued from US$50 million to US$250 million – will start immediately, McDermott noted. The company added that the work will be conducted from its Al Khobar office and Dammam fabrication facility, both in Saudi Arabia.
In a separate statement Monday, McDermott also reported that it has won another Marjan EPCI contract from Saudi Aramco valued from US$500 million to US$750 million. Under that contract, the company will provide design, procurement, fabrication and installation, testing and pre-commissioning of the TP-10 tie-in platform, six gas lift topside modules and associated pipeline and subsea cables. Also, McDermott noted the structures will weigh more than 29,000 short tons (27,000 metric tons) and the pipeline will extend more than 40 miles (65 kilometers).
"This award demonstrations the strong market appeal of our value-driven and highly integrated offering of products and services," Austin stated. "McDermott has extensive practical operational experience in the region which gives assurance to our customers of our ability to deliver projects safely, on time and to budget."
According to McDermott, work on the larger project will start immediately as well. The company will execute fabrication work from its Jebel Ali and Dammam yards in Dubai and Saudi Arabia, respectively. In addition, it will perform engineering work from its Dubai and Al Khobar, Saudi Arabia offices.
Saudi Aramco awarded the contracts in conjunction with its broader Marjan field expansion.
Generated by readers, the comments included herein do not reflect the views and opinions of Rigzone. All comments are subject to editorial review. Off-topic, inappropriate or insulting comments will be removed.