Offshore Is Back
|
Thursday, March 09, 2023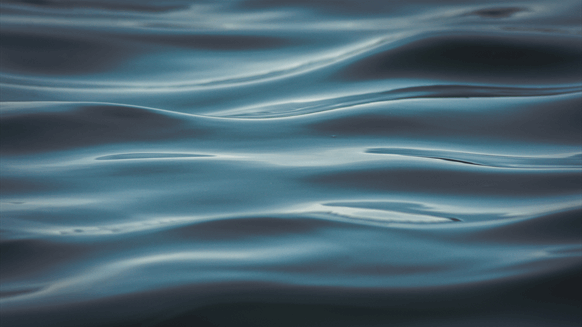 'Offshore oil and gas production isn't going anywhere, and the sector matters now possibly more than ever'.
Offshore is back, according to Rystad Energy, which noted in a statement sent to Rigzone this week that the offshore oil and gas sector is set for the highest growth in a decade in the next two years, "with $214 billion of new project investments lined up".
Annual greenfield capital expenditure will pass the $100 billion mark in 2023 and 2024, according to Rystad Energy, which highlighted that this would be the first breach for two straight years since 2012 and 2013. Offshore activity is expected to account for 68 percent of all sanctioned conventional hydrocarbons in 2023 and 2024, Rystad stated, pointing out that this figure stood at 40 percent between 2015 and 2018.
Offshore developments will also make up almost half of all sanctioned projects in the next two years, in terms of total project count, up from 29 percent from 2015-2018, Rystad outlined.
The company noted that these new investments will be a "boon" for the offshore services market, "with supply chain spending to grow 16 percent in 2023 and 2024, a decade-high year-on-year increase of $21 billion".
"Offshore rigs, vessels, subsea and floating production storage and offloading (FPSO) activity are all set to flourish," Rystad said.
"Offshore oil and gas production isn't going anywhere, and the sector matters now possibly more than ever," Audun Martinsen, the head of supply chain research with Rystad Energy, said in a company statement.
"As one of the lower carbon-intensive methods of extracting hydrocarbons, offshore operators and service companies should expect a windfall in the coming years as global superpowers try to reduce their carbon footprint while advancing the energy transition," he added.
Leading Drivers
The "sizeable expansion" of offshore activities in the Middle East was touted by Rystad as one of the leading global drivers.
"For the first time, offshore upstream spending in the region will surpass all others, lifted by mammoth projects in Saudi Arabia, Qatar and the UAE," the company stated.
"The area's offshore spending growth looks set to continue at least for the next three years, growing from $33 billion this year to $41 billion in 2025. These countries are tapping into their vast offshore resources to meet rising global oil demand, backed by the necessary capital and infrastructure to outpace other producers," Rystad added.
According to a Rystad chart accompanying its latest statement, South America will place second behind the Middle East in terms of offshore investment this year at just over $30 billion, while Western Europe will place third at just under $30 billion. North America is fourth with over $25 billion and West Africa rounds out the top five with around $15 billion, the chart shows.
"Investments in the North Sea from the UK and Norway will rise in the next two years," Rystad said.
"UK offshore spending is set to jump 30 percent this year to $7 billion, while Norwegian investments will hit $21.4 billion, an increase of 22 percent over 2022," Rystad added.
"Brazilian upstream spending is projected to approach $23 billion this year, with Guyana investments totaling $7 billion. In North America, spending on offshore in the U.S. will top $17.5 billion and $7.3 billion in Mexico," Rystad continued.
Deepwater Production
In a separate statement sent to Rigzone back in November 2022, Wood Mackenzie revealed that, according to its 2022 global deepwater report, global deepwater production will increase 60 percent by 2030, reaching 17 million barrels of oil equivalent per day.
The company outlined in the statement that its 2022 report highlighted the sector's expansion from six percent of upstream oil and gas supply at the time to eight percent by the end of the decade.
"Deepwater is the fastest growing oil and gas resource theme," Marcelo de Assis, the director of upstream research for Wood Mackenzie, said in a company statement at the time.
"Brazil, Guyana and Mozambique are the main growth drivers. Developments are also getting deeper; production from water depths of over 1,500 meters will surpass that from 400 to 1,500 meters by 2024," he added.
"The forecast for mature deepwater basins remains uncertain. We could see production performance to begin to peak and then plateau after 2030 without an exploration and investment renaissance … However, the characteristics of deepwater makes it an attractive hunting ground for those seeking advantaged resources," de Assis continued.
"Deepwater economics and emissions intensity metrics are among the best in the industry. Companies focused on the most resilient projects and decarbonization will continue to consider the sector as core to their upstream business models," he went on to note.
2022 Discoveries
In a statement sent to Rigzone at the end of January this year, Wood Mackenzie said the global oil and gas exploration sector had its strongest year in 2022 in more than a decade.
"2022 was a standout year for exploration," Julie Wilson, the director of global exploration research at Wood Mackenzie, said in a company statement at the time.
"Volumes were good, but not stellar. However, explorers were able to drive very high value through strategic selection and focusing on the best and largest prospects," Wilson added.
"The highest value came from world class discoveries in a new deepwater play in Namibia, as well as resource additions in Algeria and several new deepwater discoveries in Guyana and Brazil, where the latest wave of pre-salt exploration finally met with success," Wilson went on to state.
Wilson noted in the statement that the average discovery last year was over 150 million barrels of oil equivalent, which she highlighted was "more than double the average of the previous decade".
To contact the author, email andreas.exarheas@rigzone.com
What do you think? We'd love to hear from you, join the conversation on the Rigzone Energy Network.

The Rigzone Energy Network is a new social experience created for you and all energy professionals to Speak Up about our industry, share knowledge, connect with peers and industry insiders and engage in a professional community that will empower your career in energy.