Offshore Australia Contract Goes to KBR
|
Thursday, October 11, 2018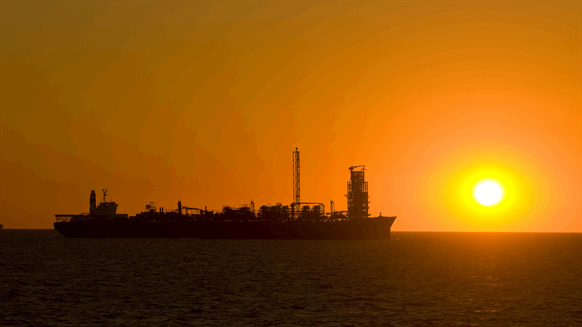 KBR has won an engineering contract for the two gas FPSO facilities for the proposed Browse to North West Shelf Development.
Woodside Energy Ltd has awarded KBR the Concept Definition engineering contract for the two gas floating production storage and offloading (FPSO) facilities for the proposed Browse to North West Shelf Development offshore Western Australia, KBR reported Thursday.
"We are delighted to be awarded the Concept Definition engineering of the two FPSO facilities delivering our operational agility in the execution of projects strong base business and world class asset performance to the project," KBR President and CEO Stuart Bradie said in a written statement.
Woodside awarded the contract in its capacity as operator of the Browse Joint Venture (JV), a proposed offshore development that would use North West Shelf (NWS) infrastructure to process natural gas produced from the offshore Browse Basin. According to Woodside's website, the Browse proposal would use two gas FPSO (gFPSO) facilities to deliver 10 to 12 million tons per annum of gas from Browse to the NWS complex via an approximately 1,000-kilometer pipeline. Contingent Browse resources include 16 trillion cubic feet of natural gas and 466 million barrels of condensate, the website also states.
In addition to Woodside subsidiary Woodside Browse Pty Ltd, which owns a 30.6-percent interest in the Browse JV, other partners include:
Shell Australia Pty Ltd (27 percent)
BP Developments Australia Pty Ltd (17.33 percent)
Japan Australia LNG (MIMI Browse) Pty Ltd (14.4 percent)
PetroChina International Investment (Australia) Pty Ltd (10.67 percent)
According to KBR, Woodside has launched the engineering services contract in order to define the two gFPSOs' hull and topsides elements. The contract recipient added that engineering work should be performed through the first half of 2019.
"KBR is uniquely positioned to offer our proven technology, digital delivery platform and our global portfolio of expertise," Bradie stated. "Alignment and collaboration are vital in this dynamic environment and with the increase in global energy demand, we are committed to strengthening our relationship with Woodside."
Generated by readers, the comments included herein do not reflect the views and opinions of Rigzone. All comments are subject to editorial review. Off-topic, inappropriate or insulting comments will be removed.