Odfjell Rig Returning to South Africa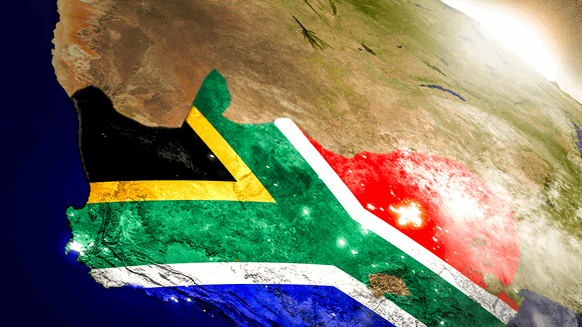 Total has secured the Deepsea Stavanger for more Block 11B/12B drilling.
The joint venture (JV) partnership that earlier this year reported a major gas condensate discovery in Block 11B/12B offshore South Africa has entered into a multi-well drilling contract with Odfjell Drilling for the Deepsea Stavanger semi-submersible rig, Africa Energy Corp. revealed Monday.
"We are very pleased that Total was able to secure the Deepsea Stavanger rig again for the next phase of drilling on Block 11B/12B offshore South Africa," Africa Energy President and CEO Garrett Soden said in a written statement emailed to Rigzone.
In February, Rigzone reported that Total hit 187 feet (57 meters) of net gas condensate pay in Lower Cretaceous reservoirs in the Brulpadda prospect in Block 11B/12B. Total operates and owns a 45-percent interest in the block, located in the Outeniqua Basin 109 miles (175 kilometers) off the southern coast of South Africa. A Total executive called the discovery "a new world-class gas and oil play," adding that the block was well positioned to test additional prospects. Qatar Petroleum and Canadian Natural Resources Limited own 25-percent and 20-percent stakes, respectively. Main Street 1549 Proprietary Limited, 49-percent owned by Africa Energy, holds a 10-percent interest in the block.
"Using the same equipment and crew that drilled the Brulpadda oil and gas discovery earlier this year should save time and reduce cost," said Soden. "We look forward to starting the multi-well drilling program with the spud of the Luiperd Prospect in Q1 2020."
Africa Energy noted that success at the primary and secondary targets in the 7,336-square-mile (19,000-square-kilometer) block, with water depths ranging from 656 to 5,906 feet (200 to 1,800 meters), significantly de-risks other similar prospects identified on 2D seismic. The JV recently concluded the first phase of 3D seismic acquisition over the Paddavissie Fairway, which is located in the block's southwest corner and includes the Brulpadda discovery and several submarine fan prospects, Africa Energy added.
"The Brulpadda well results will be integrated with the 3D seismic data in advance of next year's drilling program, which will include up to three exploration wells," the company stated.
In a separate written statement Monday, Odfjell reported the contract value for the JV's anticipated 180- to 280-day drilling program is estimated to range from US$ 145 million to US$ 190 million plus incentives. The contract value covers compensation for mobilization and demobilization periods, and Odfjell stated that it expects mobilization to South Africa to start in the first quarter of next year.
"We believe it is of great benefit to Odfjell Drilling and Total to be able to utilize the same drilling unit for the next wells in order to build on the experience from the previous exploration drilling campaign in this operationally challenging harsh environment high-current area," Odfjell CEO Simen Lieungh stated.
According to Odfjell's website, Deepsea Stavanger is currently under contract in Norway for client Aker BP.
Generated by readers, the comments included herein do not reflect the views and opinions of Rigzone. All comments are subject to editorial review. Off-topic, inappropriate or insulting comments will be removed.