Oceaneering Rides Recovery Wave With New ROV Technology
by Claire Poole
|
Rigzone Contributor
|
Thursday, October 18, 2018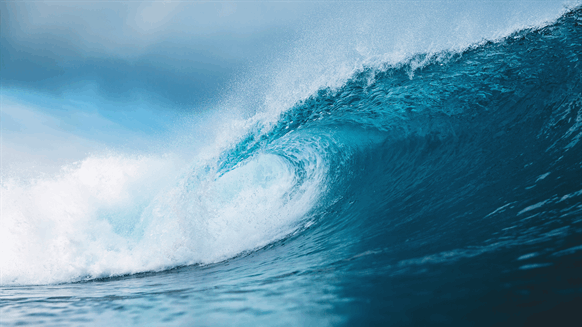 Technology is increasingly becoming more important for oilfield services companies to gain an edge in what's still a recovering market.
Technology is increasingly becoming more important for oilfield services companies to gain an edge in what's still a recovering market. Oceaneering International Inc. thinks it has a promising new one.
In mid-August, the Houston-based company announced a three-year contract with Norwegian energy giant Equinor (formerly Statoil) to provide an "E-ROV" system for inspection, maintenance and repair services in up to 3,280 feet of water in the Norwegian Continental Shelf. Work under the contract will start in early December.
Conventional ROVs, or remotely operated vehicles, are supported by a vessel on the surface of the water. The battery-powered E-ROV is piloted from an onshore control center and able to be deployed for longer without being recovered to the surface.
The new system enhances the uptime of the vehicles and reduces vessel-related support costs, including fewer pilots and people on the rig. It received a new technology award from the Offshore Technology Conference earlier this year.
The company didn't release financial terms of the contract. But it comes with two one-year options, so Oceaneering could have the system in place for five years.
Ian Macpherson, an analyst at Piper Jaffray unit Simmons & Co. International in Houston, said it will be interesting to follow the pace of the technology's adoption, as it could represent a meaningful displacement of conventional ROVs and their associated support vessels.
Oceaneering has been on a contract roll. In August it announced a deal to supply and operate three drill pipe riser systems for Petrobras for four years (worth $50 million). It also announced a contract in September to provide Subsea 7 with a 5.6-mile umbilical and related flying leads for Royal Dutch Shell's Vita development in the deepwater Gulf of Mexico (terms weren't disclosed).
Oceaneering could use the good news. The company has a differentiated offshore products and services portfolio versus many other oilfield services players but its stock trades below the vast majority of the offshore drilling group on an enterprise value-to-EBITDA basis, according to analysts at Tudor Pickering Holt.
The investment bank thinks that Oceaneering will see EBITDA grow as offshore project FIDs, or financial investment decisions, ramp up and rig contracting increases.
"We postulate that the supply/demand prospects (i.e. industry structure) for ROVs, subsea products and subsea projects-related services will fare (much) better versus many other offshore businesses," the analysts said. "Thus OII [Oceaneering] sits well positioned to outperform."
TPH also compliments Oceaneering's ability to bolt-on new revenue and earnings streams. Its latest is Scotland-based Ecosse Subsea Ltd., a provider of offshore engineering, subsea preparation, route clearance and trenching services it acquired in March for $65.18 million.
Oceaneering expects the addition to expand its service line capabilities and its market position and optimize customers' installation projects. The deal is also expected to boost the company's cash flow and earnings this year.
The acquisition was folded into Oceaneering's subsea projects segment, which returned to profitability in the third quarter.
Oceaneering is also expanding into the renewable energy market, applying its existing technologies to offshore wind projects. It's won work from the Maryland Offshore Wind Project, the Carbon Trust Wind Accelerator and Van Oord Offshore Wind.
In the second half of the year, Oceaneering expects improved operating results from its subsea projects segment, in which E-ROV resides, as well as in advanced technologies.
"The ROV segment should be the first to feel the recovery, especially for drill support," Seaport Global Securities said in a note in late August. Thanks, in part, to the E-ROV system.
Generated by readers, the comments included herein do not reflect the views and opinions of Rigzone. All comments are subject to editorial review. Off-topic, inappropriate or insulting comments will be removed.
RELATED COMPANIES