Occidental Logs $1.26B Profit, Will Redeem Berkshire Stake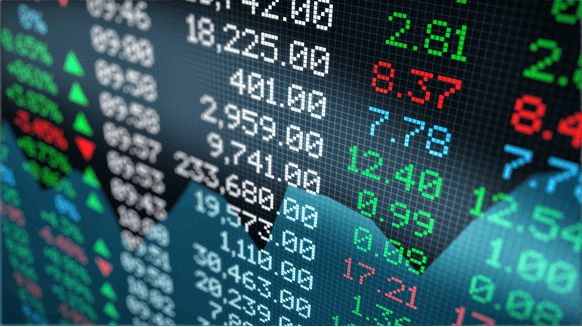 Occidental launched a repurchase for Berkshire's preferred stock.
Image by lucadp via iStock
Occidental Petroleum Corp. posted Tuesday $1.263 billion in net income for the first quarter, down nearly four times from the first three months of 2022 as oil and gas prices dipped.
Nonetheless the USA producer maintained its buyback program for common shares and launched a repurchase for the preferred stock of billionaire Warren Buffet's Berkshire Hathaway Inc., which aided Occidental in its takeover of Anadarko Petroleum Corp. in 2019.
Occidental collected $4.876 billion in net profit January-March 2022, when energy prices soared following Russia's invasion of Ukraine. It recorded its highest quarterly cash before working capital in that period at over $3.3 billion.
But as oil and gas prices have fallen since peaking around the middle of last year, Occidental's earnings for January-March 2023 dropped both year on year and quarter on quarter, against $1.927 billion in the last three months of 2022. Profit slowed down despite production increasing to 1.22 million barrels of oil equivalent a day (MMboed) from 1.079 MMboed year on year.
The company reported $1.09 per diluted share in net earnings attributable to common stockholders, missing the Zacks Consensus Estimate of $1.3 per share. It closed flat at $58.96 on the New York Stock Exchange Tuesday.
Lower Revenues
Occidental's USA revenue from oil, natural gas and natural gas liquids slid both by year-ago and prior-quarter comparisons to $4.465 billion with a negative impact of $1.455 billion from price realizations compared to January-March 2022. Occidental's international oil and gas revenue had a negative impact of $47 million from prize realizations year over year but the figure climbed both from January-March 2022 and October-December 2022 to $875 million as higher net sales volumes offset the price impact.
"Excluding the impact of items affecting comparability, oil and gas segment results for the three months ended March 31, 2023, compared to the three months ended March 31, 2022, reflected lower crude oil, domestic natural gas and domestic NGL commodity prices, partially offset by higher worldwide sales volumes", the Houston city-headquartered company said in a filing to the USA Securities and Exchange Commission (SEC).
Net income from its chemicals segment dipped to $472 million from $671 million in the 2022 opening quarter. "The decrease was driven primarily by lower realized PVC [polyvinyl chloride] pricing as well as lower sales volumes due to decreased demand across most product lines", the results report said.
However, the segment had higher net earnings against the final three months of 2022 "driven primarily by lower ethylene and energy costs, partially offset by lower realized caustic soda and PVC pricing".
Higher Shareholder Returns
Occidental declared $0.18 in dividend per share for common shareholders for the first quarter of 2023, up five cents from the previous quarter.
It pledged further buybacks, in reassurance to investors amid $19.645 billion in long-term net debt as of March 31, according to its performance filing.
Despite the weaker profit, Occidental maintained its program to reacquire $3 billion worth of common stocks as approved February, the same value as last year's completed redemption target for common shares. It said it had bought back $752 million in January-March 2023.
"In the first quarter of 2023, our shareholder return framework reached a significant milestone as we began redeeming the preferred equity, further advancing the transfer of enterprise value to our common shareholders", president and chief executive Vicki Hollub said in a press release.
Occidental raised its full-year output projection to 1.195 MMboed.
Anadarko Mess
Occidental also triggered its option to repurchase Berkshire's preferred stock under a deal in which the Buffet-led investor committed $10 billion to support Occidental's $55-billion acquisition of Anadarko.
Occidental owes $712 million in preferred stock payable as of March 31. Its available cash stood at $1.218 billion.
Berkshire said Occidental in March notified the shareholder of the mandatory redemption, six years before the latter could be allowed to voluntarily redeem Berkshire's preferred stock as specified in the agreement.
"As of March 31, 2023, our investment in Occidental preferred stock had an aggregate liquidation value of approximately $9.5 billion. During March of 2023, Occidental issued mandatory redemption notifications at a price of 110% of the liquidation value, plus accrued and unpaid dividends for $474 million of preferred stock liquidation value due to excess distributions by Occidental to its common stockholders, as defined under the agreement", Berkshire said in its quarterly filing with the SEC.
Occidental confirmed the move saying in its earnings report: "Of the $712 million mandatory redemptions accrued as of March 31, 2023, $551 million of preferred stock redemptions, inclusive of a 10% premium, were settled in cash subsequent to March 31, 2023 but before the date of this filing [with the SEC May 9]".
Occidental's buy of Anadarko has transferred the latter's debt obligations to the new owner.
Shareholders sued Occidental May 2020 alleging it had failed to disclose how the resulting debt of $40 billion would undermine its profitability, Reuters reported May 28, 2020.
Anadarko also has a pending court case in which defeat means "Occidental would be required to repay approximately $1.4 billion in federal taxes, $28 million in state taxes and accrued interest of $453 million", as stated in Occidental's filing Tuesday.
To contact the author, email jov.onsat@rigzone.com
What do you think? We'd love to hear from you, join the conversation on the Rigzone Energy Network.

The Rigzone Energy Network is a new social experience created for you and all energy professionals to Speak Up about our industry, share knowledge, connect with peers and industry insiders and engage in a professional community that will empower your career in energy.