Norwegian Firm Wins $100MM Johan Sverdrup Work
by Andreas Exarheas
|
Rigzone Staff
|
Wednesday, October 31, 2018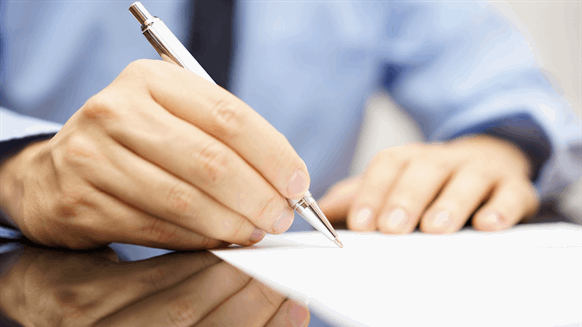 Kvaerner signs a contract worth approximately $107 million with Equinor.
Norway-headquartered services company Kvaerner revealed Wednesday that it has signed a contract worth approximately $107 million (NOK 900 million) with Equinor for the delivery of a steel substructure for the Johan Sverdrup Phase 2 process platform.
The steel jacket substructure for the Phase 2 process platform will be delivered from Kvaerner's facility in Verdal, Norway, during spring 2021. Activity on the contract will be at its highest from September 2019 to May 2020, according to Kvaerner, "when 300 employees will be working on the project".
The new delivery includes engineering, procurement and fabrication. Kvaerner will also perform load-out and sea-fastening of the complete steel jacket substructure on a barge before sail-away to the field.
Engineering work will be performed at Kvaerner's offices in Oslo and will start immediately. Project management will be based at Kvaerner's yard for advanced steel substructures in Verdal, where prefabrication will start early in the summer of 2019.
With this award Kvaerner will deliver the fourth substructure for the Johan Sverdrup field. Described on Equinor's website as a "North Sea giant", Johan Sverdrup has expected resources of between 2.1 and 3.1 billion barrels of oil equivalents.
"The award of yet another contract won in international competition confirms Kvaerner's position as one of the industry's leading contractors for steel jacket substructures," Kvaerner President and CEO Karl-Petter Loken said in a company statement.
"In 2017 and 2018, Kvaerner delivered three out of the four jackets which are part of the first phase of the field development. Through a very effective cooperation with Equinor, we delivered all these three platform substructures to agreed quality, schedules and budgets," he added.
Peggy Krantz-Underland, Equinor's senior vice president for procurement and supplier relations, said, "as one of the main suppliers to Johan Sverdrup, Kværner has contributed with several significant high-quality deliveries, on time and budget."
"Now Kværner has once again won a contract in strong international competition", the Equinor representative added.
Generated by readers, the comments included herein do not reflect the views and opinions of Rigzone. All comments are subject to editorial review. Off-topic, inappropriate or insulting comments will be removed.