North Sea Oil Players Share Recruitment Outlook
|
Thursday, January 02, 2020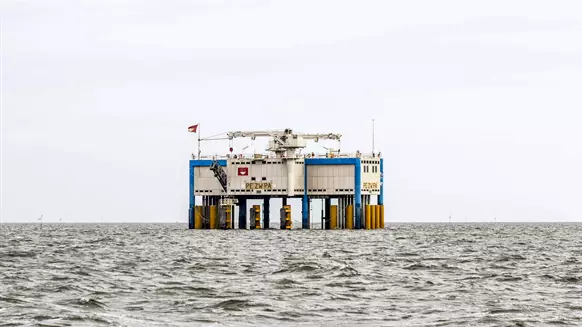 Rigzone speaks to several North Sea players about their recruitment plans for 2020.
As 2019 entered its final month, Rigzone spoke to several companies about their recruitment plans for the upcoming year. All of them operate in the North Sea and were posed three central questions regarding their job creation plans in the UK, the countries they are experiencing the most growth in and the positions they anticipate hiring for.
Serica Expects a Calm Year
Mitch Flegg, the CEO of Serica Energy since November 2018, has led a massive recruitment effort since his tenure began.
"In Serica, we've been through a huge transformation in the last 18 months; 18 months ago we had 7 employees and today we are very close to 150 so our major recruiting drive was during the last 18 months." Flegg told Rigzone.
"A lot of those people joined us with the assets that we acquired from BP," he added, "so, we took 100-plus people from BP and the remainder we have recruited. In the last year, which has gone well for us, we've been on a major recruiting campaign taking on at least 40 people -- mostly in Aberdeen, and a couple in London."
"Our recruiting requirements in 2020 will be more modest," Flegg continued. "The key for us is to have a solid year of performance. At the moment we're pleased with the level of employment we've got and not looking to recruit a huge number of new staff."
Flegg added, however, that Serica is always trying to identify another deal and said that may lead to more recruitment.
Looking at the most in-demand position Serica will be recruiting for in 2020, the company told Rigzone, "we are not necessarily recruiting environmental specialists but looking at hiring engineering specialists who can help us address environmental issues around emissions."
"We're looking right now at how we can improve our use of power offshore and optimize our emissions. I think there will be engineering solutions that are prompted by that and we will need engineering horsepower and people to implement changes that we may make or that we are looking to make," Serica added.
"It's not a specific job like an environmental specialist that we're looking for but engineering specialists who will run projects which have an environmental focus," Serica continued.
Equinor Focuses on New Graduates
Equinor is growing in the UK within both oil and gas and renewables, a spokesperson for the company told Rigzone via email.
"The Mariner project has recently come on stream; we are developing Rosebank as well as actively exploring on the UKCS while ensuring stable operations from our offshore wind production at Dudgeon" the spokesperson stated.
"In Sheringham Shoal and Hywind Scotland, Equinor is developing the world's largest offshore windfarm, Dogger Bank, together with SSE as well as we seek to extend our Dudgeon and Sheringham Shoal projects further. We have grown over the years and now employ around 600 people in the UK," the spokesperson added.
The Equinor spokesperson said the company is experiencing the most growth in Brazil with several development projects in the pipeline and ongoing activity across the energy value chain.
"We are hiring recent graduates as well as more experienced candidates," the spokesperson said. "We also offer summer internships for those at the outset of their careers."
1
2
View Full Article
Generated by readers, the comments included herein do not reflect the views and opinions of Rigzone. All comments are subject to editorial review. Off-topic, inappropriate or insulting comments will be removed.