North Sea Oil Output to Drop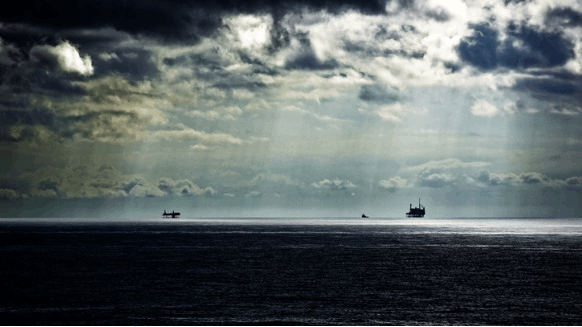 Oil output in the North Sea will drop in May and June.
Oil production in the North Sea will drop in May and June, according to Rystad Energy's latest forecast.
"Production is expected to remain stable through April 2019, before dropping 80,000 barrels per day (bpd) month-on-month in May 2019," Milan Rudel, an analyst with Rystad Energy's oil markets team, said in a company statement.
"The decrease will continue in June 2019 with an additional 330,000 bpd month-on-month drop, as we expect maintenance at Ekofisk feeding fields to impact output by 220,000 bpd," Rudel added.
A "major" turnaround campaign is expected at the Greater Ekofisk Area (GEA) and other Ekofisk Blend feeding fields in June, Rystad highlighted.
"Historically, GEA fields had maintenance every three years in June, during which time the fields are closed for most of the month," Rystad said in a company statement posted on its website.
"Other fields, such as J-Block, have maintenance every year, often occurring in June as well. The impact of maintenance on the other fields tends to be greater during years when GEA undergoes maintenance," Rystad added.
The Ekofisk field was discovered late in 1969, and production started on June 9, 1971, according to operator ConocoPhillips Norway, which states on its website that the area has been developed through "several stages".
Rystad provides data, tools, analytics and consultancy services to the global energy industry. The company is headquartered in Oslo, Norway.
Generated by readers, the comments included herein do not reflect the views and opinions of Rigzone. All comments are subject to editorial review. Off-topic, inappropriate or insulting comments will be removed.