North Sea Decommissioning Costs on the Rise
|
Wednesday, June 19, 2019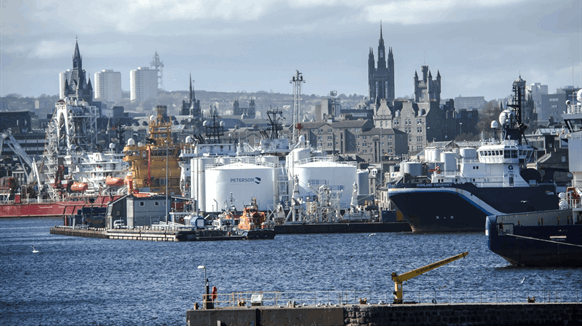 It is in the interest of both government and energy companies to bring some certainty into their liabilities and ability to pay.
The discovery and production of 44 billion barrels of oil and gas in the UK's North Sea since the 1960s has left the industry with the need to decommission 320 fixed installations, 3,000 pipelines and 5,000 wells at a cost, estimated by the UK's Oil and Gas Authority, of between £ 45 and £77 billion. Taking the mid-way estimate of £ 58.3 billion, the House of Commons Public Accounts Committee report, March 2019 accepts HMRC's calculation that £ 24 billion (USD 30.1 billion) would fall to the tax payer through tax reliefs.
There remains significant uncertainty as to the potential cost to taxpayers, since new fields are still being commissioned and there is a higher degree of financial risk from default, because the majority of "late-life" and "new-entrant" operators will be smaller enterprises, likely unable to support the scale of liabilities carried by the majors. In such cases the tax payer will pay the full cost. Another consideration to be taken into account is the method of decommissioning. Full decommissioning, with plugging and abandoning wells and removing platforms to return the sea-bed to its natural state is the most expensive and environmentally challenging. Leaving the legs or partial decommissioning is less costly and leaving things in place and making installations safe is the cheapest.
A case in point is the dismantling of Shell's giant Brent Delta 3 storey rig platform, weighing 24,500 tons, in a single-lift operation using the heavy lift catamaran Pioneering Spirit. The operation left behind the three supporting 170 metre concrete legs in place in April 2017. In May 2017 The Daily Mail newspaper reported that the decommissioning of Brent Spar cost an estimated £500 million (USD 628 million).
Whereas, the removal of 13,000 tons of steel from MCP-01, a concrete-based platform in the North Sea and its transport to Lerwick in Shetland and Stord in Norway for dismantling and recycling cost £250 million (USD 314 million), reports Lerwick Harbour Today in May 2019. It would have cost just £11.7 million to make safe and leave in place according to Jonathan Hughes, CEO of the Scottish Wildlife Trust. Such costs, allied to the environmental benefits, support the recent trend towards turning rigs into permanent artificial reefs for the benefit of marine life.
Paying for decommissioning
It is in the interest of both government and energy companies to bring some certainty into their liabilities and ability to pay. One means under consideration is that of setting up the equivalent of a pension fund for oil and gas fields. Under this type of scheme, an oil company would pay an agreed annual amount into a ring-fenced Special Purpose Trust (SPT), dedicated to paying for decommissioning and re-instatement and which is protected against the prospects of insolvency.
"Essentially, the SPT funds are used to pay for the decommissioning, reinstatement and for any other associated cost related to the decommissioning," says Paul Jardine CEO Quatre Ltd, a provider of exit strategy management solutions. This private sector solution protects the public purse from decommissioning liabilities and ensures that economic recovery of remaining oil and gas is maximized—an important issue, in the case of the North Sea. In addition, an insurance policy offering protection against environmental liabilities after decommissioning would allow operators to step away from assets.
Since the 1960s Britain's North Sea oil and gas sector has contributed more than £300 billion (USD 377 billion) in tax to the UK Government, a sum that dwarfs the estimated potential liability of the government in decommissioning costs. Oil and gas companies themselves have spent more than £I billion a year since 2014 on decommissioning, a sum which is expected to rise in the coming decades as fields become depleted. It is vital, therefore to track and mitigate the residual financial risk to the tax-payer.
Generated by readers, the comments included herein do not reflect the views and opinions of Rigzone. All comments are subject to editorial review. Off-topic, inappropriate or insulting comments will be removed.