NOPEC Bill to Fail if Brought to a Vote
|
Thursday, February 14, 2019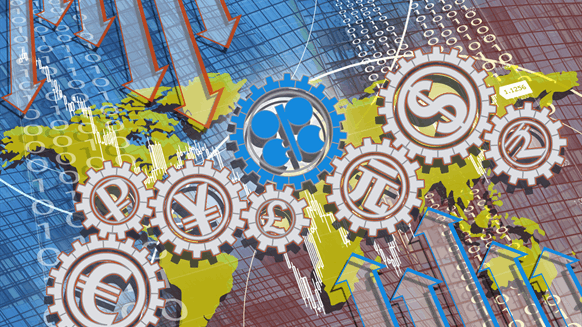 Fitch Solutions expects the NOPEC bill to fail if brought to a vote.
Fitch Solutions expects the NOPEC bill to fail if brought to a vote, according to a report published by the company earlier this week.
"The U.S. oil industry and oil producing states would fiercely oppose the bill as OPEC serves as key buffer to low oil prices and any removal of price influence would hurt profits," Fitch Solutions stated in the report, which was sent to Rigzone.
"We at Fitch Solutions expect the bill to fail if brought to a vote as the oil interests and commercial impacts would be significant and the potential second order effects on U.S. politics, policy and commerce too great for legislators to risk for the benefit of lower consumer fuel prices," the company added.
In the report, Fitch Solutions highlighted that the U.S. House Judiciary Committee has passed the 'markup' phase of the No Oil Producing and Exporting Cartels Act. This stage is prior to the floor action phases in which the bill is put on the calendar, debated, and ultimately voted on, Fitch Solutions confirmed.
"Various versions of the bill have come to this stage of the legislative process previously and have even passed both the House and Senate, though neither were enacted into law. The President's office has yet to state position on the bill though it is expected to be supported," Fitch Solutions said in the report.
The passage of the NOPEC Act would allow prosecution of sovereign entities under the Sherman Act by removing elements of sovereign immunity, Fitch Solutions highlighted in the report. The company stated in its publication that this would open "huge liabilities" to participating OPEC+ producers, "with them potentially facing unknown financial penalties".
"Many of the sovereign states may choose to exit the Declaration of Cooperation in order to avoid fallout. Passage of the NOPEC act, and successful enforcement, could end OPEC's ability to enact production cuts and target setting, effectively ending the organization's relevance and impact," Fitch Solutions stated in the report.
"The end of OPEC interventions could lead to an oversupplied market, lowering fuels costs, although wild fluctuations in prices would be more likely as balance of supply and demand is a key function of OPEC's mandate," Fitch Solutions added.
Generated by readers, the comments included herein do not reflect the views and opinions of Rigzone. All comments are subject to editorial review. Off-topic, inappropriate or insulting comments will be removed.