Noble Midstream, Greenfield Midstream Gain Saddlehorn Interest
|
Wednesday, February 05, 2020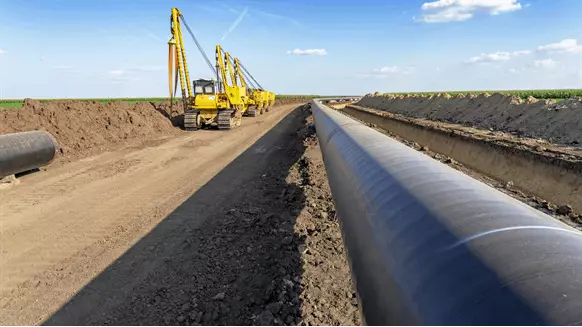 The interest acquired in the Saddlehorn Pipeline is for $155 million gross.
Noble Midstream Partners LP and Greenfield Midstream LLC plan to acquire a 20-percent interest in the Saddlehorn Pipeline through their Black Diamond Gathering LLC joint venture.
The Saddlehorn Pipeline, which is owned by affiliates of Magellan Midstream Partners, Plains All American Pipeline and Western Midstream Partners, is able to transport about 190,000 barrels per day (bpd) of oil and condensate from the DJ and Powder River basins to facilities in Cushing, Okla. Magellan is the pipeline operator.
"This accretive transaction represents a rare opportunity to buy into a largely-contracted pipeline with high-quality producers and midstream operators," Noble Midstream President and Chief Operating Officer Robin Fielder said in a statement.
Following a successful open season, the Saddlehorn Pipeline is expanding by 100,000 bpd to 290,000 bpd. The incremental capacity is expected to be available in late 2020. No additional capital will be required by Black Diamond for the expansion.
Transaction Highlights:
The interest acquired in the Saddlehorn Pipeline is for $155 million gross, or $84 million net to Noble Midstream
The deal diversifies the Joint Venture into downstream, long-haul opportunities and provides customer optionality to Cushing
Black Diamond anticipates cash distributions from Saddlehorn in the first quarter 2020. Noble Midstream expects the purchase to be leverage-neutral to 2020 credit metrics and it will pay for its share of the acquisition with cash and its revolving credit facility.
The effective date of the transaction was Feb. 1, 2020.
Noble Midstream operates Black Diamond, which includes a large-scale integrated crude oil gathering system in the DJ Basin, which includes 240 miles of pipeline, 300,000 bpd delivery capacity and 390,000 bpd oil storage capacity. The system is connected to major takeaway pipelines in the DJ Basin including the White Cliffs Pipeline, the Saddlehorn Pipeline, the Grand Mesa Pipeline, and the Pony Express Pipeline.
To contact the author, email bertie.taylor@rigzone.com.
Generated by readers, the comments included herein do not reflect the views and opinions of Rigzone. All comments are subject to editorial review. Off-topic, inappropriate or insulting comments will be removed.
RELATED COMPANIES
Company: Plains All American Pipeline
more info
Company: Magellan Midstream Partners
more info