Noble Energy Shaves $560MM From CAPEX Budget
|
Friday, February 14, 2020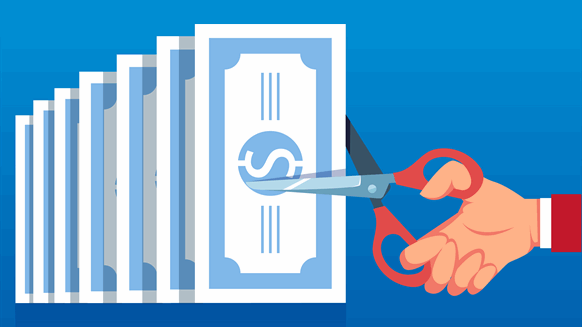 The company is prioritizing free cash flow generation over US onshore growth in 2020.
Noble Energy Inc. recently revealed the details of its spending plan for 2020. The highlights include:
Generate at least $500 million in organic free cash flow at the upstream level,
Enhance the return of capital to investors and strengthen the balance sheet,
Further improve U.S. onshore capital efficiency and cost structure, while delivering moderate oil production growth, and
Drive material cash flow and production growth from the Leviathan project.
Capital Plan
The company's 2020 capital program has a range of $1.6 to $1.8 billion, down $560 million from 2019.
Capital expenditures within the U.S. program are planned at slightly over $1.3 billion, with about 60 percent allocated to the DJ Basin and 40 percent in the Delaware Basin. The company expects to drill and complete 110-120 wells in the DJ Basin and 50-60 wells in the Delaware Basin in this year. Approximately 60 percent of the company's U.S. onshore capital program is targeted for the first half of the year.
Meanwhile, offshore development capital expenditures are planned at $275 million, significantly lower than 2019 as the Leviathan project concludes. Two-thirds will be deployed in West Africa to progress the natural gas monetization project at Alen in Equatorial Guinea. The remaining one third is allocated to Israel mainly for pipeline expansion work and finalization of Leviathan phase one development.
Also, Noble anticipates about $75 million in exploration capital, with most of that amount representing costs associated with an offshore Colombia well planned in the second half of the year.
"Our 2020 capital budget and production outlook illustrates the company's commitment to capital discipline, enhanced returns, and long-term sustainable free cash flow," David L. Stover, Noble Energy's Chairman and CEO, said in a written statement. "In our onshore business in 2019, we materially lowered maintenance capital needs through sustainable drilling and completion cost reductions, and we anticipate even further capital efficiency gains as we focus 2020 investment in our large contiguous acreage positions in the DJ and Delaware Basins."
"With substantial cash flow and volume growth expected from Leviathan, we are prioritizing free cash flow generation over U.S. onshore growth in 2020. Conventional major project developments, where we have a deep lineup of low-cost discovered resources, along with a return to exploration drilling provide significant catalysts for our company this year as we build long-term value. The combination of our diversified, low cost of supply portfolio and top-tier execution capabilities positions us well to deliver leading returns to our investors in 2020 and strong free cash flow generation."
Noble Energy is an independent oil and gas E&P company that operates a portfolio of assets onshore in the United States and offshore in the Eastern Mediterranean and off the west coast of Africa.
To contact the author, email bertie.taylor@rigzone.com.
Generated by readers, the comments included herein do not reflect the views and opinions of Rigzone. All comments are subject to editorial review. Off-topic, inappropriate or insulting comments will be removed.