Noble Corp. Shuffles Leadership, Reports 4Q Earnings
|
Friday, February 21, 2020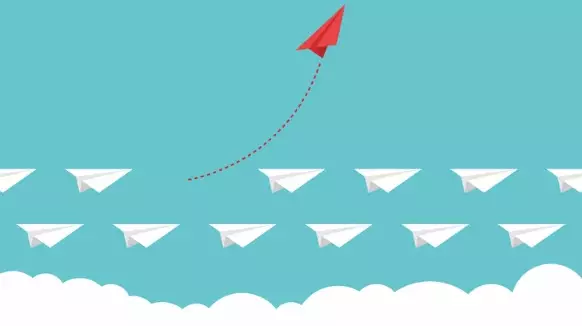 For the year, Noble saw a net loss of $701 million, of which $4 million is tied to discontinued operations.
Noble Corp.'s board revealed that at the close of its next annual general meeting of shareholders, Julie J. Robertson will resign as president and chief executive officer and will take on the new role of an executive chairman of the board. Robert W. Eifler, who joined Noble in 2005 and is currently senior vice president, commercial, will become Robertson's successor.
Eifler has worked offshore and in various operational roles and has held numerous operational and marketing roles at Noble with increasing responsibility around the world. Prior to Noble, he worked for Hercules Offshore, an offshore driller, as Director International Marketing.
"The board and I are confident that now is the right time to transition leadership responsibilities to the next generation of talent," said Robertson. "While market conditions remain challenging, I have deep conviction in the core strength of our company, exemplified by the quality of our employees and fleet. Despite market conditions, we continue to benefit from high fleet utilization, advantageous fleet positioning in key regions, and strong customer relationships, and Robert has played a key role in developing these strengths. Furthermore, we are advancing our efforts to strengthen the Company's financial foundation and position Noble for sustainable value creation. I have worked with Robert for 15 years and am confident that he possesses the leadership qualities, institutional knowledge, financial acumen and customer relationships to lead Noble forward. I will continue to work closely with him, the leadership team and the board as executive chairman and look forward to further developing executive talent and fostering key stakeholder relationships."
Meanwhile, the company also reported a net loss for the fourth quarter of 2019 of $33 million on total revenues of $454 million. Results for the fourth quarter included net favorable items totaling $50 million as follows:
Contract drilling services revenues totaling $167 million resulting from the previously announced Noble Bully II contract buyout with Royal Dutch Shell plc
Non-cash loss on impairment, net of taxes, totaling $17 million, resulting from the impairment of the semisubmersible Noble Paul Romano and certain capital spares
Net expense of $13 million relating to various non-cash discrete tax items.
Excluding the impact of the aforementioned items, Noble generated an adjusted net loss 4Q 2019 of $83 million on total revenues of $287 million.
For the year, Noble saw a net loss of $701 million, of which $4 million is tied to discontinued operations. Total revenues for the year reached $1.3 billion.
Commenting on the results, Robertson, said, "We closed another quarter with strong operational performance, extending our record for consistency that remains among the best in our industry. Our fleet uptime in the fourth quarter exceeded 97 percent, while quarterly contract drilling revenues and EBITDA were well ahead of our expectations."
"From an annual perspective, fleet operating days improved 18 percent when compared to 2018, due in part to the commencement of operations on two recently acquired newbuild jackups, one of which, the Noble Joe Knight, began its multi-year contract in the Middle East during October. Also, we completed several advantageous rig mobilizations over the year, two of which allowed us to expand our footprint in the prolific Guyana-Suriname basin. These rig moves have further enhanced our global fleet positioning as we evaluate opportunities across our premium floating and jackup fleets."
To contact the author, email bertie.taylor@rigzone.com.
Generated by readers, the comments included herein do not reflect the views and opinions of Rigzone. All comments are subject to editorial review. Off-topic, inappropriate or insulting comments will be removed.