NGV Appeal Growing in Europe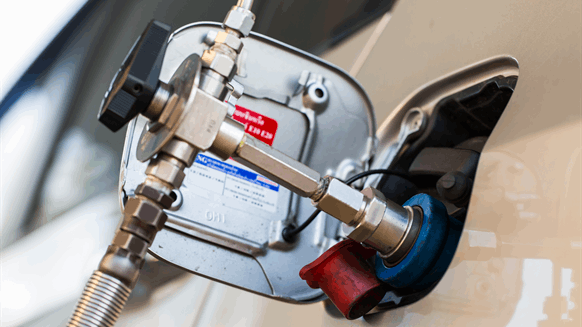 The number of NGVs on Europe's roads is going up, along with the number of places to tank them up.
The number of natural gas vehicle (NGV) registrations and the fueling infrastructure to service them are on the rise in Europe, according to newly released figures from the Brussels-based Natural and bio Gas Vehicle Association (NGVA Europe).
NGVA Europe found that the number of new registrations for passenger cars powered by compressed natural gas (CNG) in the European Union (EU) and European Free Trade Association (EFTA) countries rose nearly six percent to 69,900 from 2018 to 2019. During the same period, the organization found that CNG fueling infrastructure in the region rose by roughly 10 percent to 3,732.
Also, NGVA Europe reported that the number of registrations for vehicles powered by liquefied natural gas (LNG) "nearly tripled " from 2018 to 2019. An organization spokesperson explained to Rigzone that its data collection and validation system for LNG-fueled vehicles – typically used for heavy-duty service – became more complete from 2018 to 2019. The group reported 4,510 new LNG-powered truck registrations for 2019. Moreover, the group noted that LNG fueling infrastructure grew by more than percent during the period to reach 249 stations by the end of 2019.
Additional new vehicle registration statistics for 2019 as reported by NGVA Europe include:
8,910 new light commercial vehicles
1,980 new buses and coaches
2,120 new CNG trucks.
"These numbers confirm the ever-growing attraction of natural gas mobility for European consumers," commented NGVA Europe Secretary General Andrea Gerini. "This is the result of a mature gas vehicle technology with high engine efficiency and performance, widespread infrastructure and low total cost of ownership (TCO), but also great environmental benefits of gas in transport."
NGVA Europe also pointed out that natural gas infrastructure and NGVs comply fully with renewable gas and thus support the goal of carbon-neutral mobility.
"Today, the usage of natural gas is the most cost-effective way to start a concrete path to decarbonization across the multiple dimensions of the transport sector," stated the organization, which provides a summary of NGV figures on its website.
In addition, NGVA Europe maintains a catalog of natural gas-fueled vehicles available to the region's motorists.
To contact the author, email mveazey@rigzone.com.
Generated by readers, the comments included herein do not reflect the views and opinions of Rigzone. All comments are subject to editorial review. Off-topic, inappropriate or insulting comments will be removed.