NextEra Partners to Sell Gas Pipeline Assets in Renewables Shift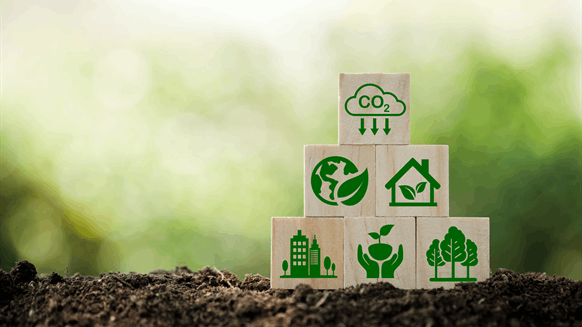 NextEra Energy Partners seeks to capitalize on the transition to clean energy.
Image by Khaosai Wongnatthakan via iStock
NextEra Energy Partners LP announced Monday it will divest its natural gas pipeline stakes as it gives up its non-renewables business to capitalize on the transition to clean energy.
It will sell its assets in South Texas Midstream LLC (STX Midstream), which it co-owns with capital investor EIG Global Energy Partners, this year. Meade Pipeline Co. LLC, the 39.2-percent owner of the Central Penn Line that NextEra Energy bought 2019 for about $1.37 billion, will be sold 2025.
Proceeds will be spent on buying out shares to transform NextEra Energy Partners' capital base into 100 percent renewables.
"Upon closing of the sales, the excess proceeds would be used to buy out the STX Midstream, 2019 NEP Pipelines and NEP Renewables II convertible equity portfolio financings", NextEra Energy Partners said in a press release. "Once completed, the only planned convertible equity portfolio financing buyouts with equity requirements through 2026 would be the Genesis Holdings convertible equity portfolio financing, which is limited to $294 million in 2026".
It announced last month it had exercised its buyout right for the venture with EIG. NextEra Energy Partners paid $200 million as of March in the initial repurchase, it said April 3.
"Upon successfully completing the sales of the natural gas pipeline assets, NextEra Energy Partners is expected to achieve Real Zero carbon emissions in 2025 and become the leading 100% renewables pure-play investment opportunity", the Florida state-headquartered company said in Monday's announcement. "The partnership believes these changes could potentially invite a new class of investors looking for a carbon-free, pure-play option to participate in the energy transition".
NextEnergy Partners cited "the low-cost nature of renewables and the significant capital investment needed to decarbonize the U.S. economy".
The Biden administration passed August 2022 the Inflation Reduction Act (IRA) lowering the cost of renewables production through tax incentives. In 2021, the Infrastructure Investment and Jobs Act, popularly known as the Bipartisan Infrastructure Law, was enacted institutionalizing funding for clean energy infrastructure, including over $65 billion in investment into power transmission.
"The U.S. economy's ongoing transition to renewable energy is a significant driver of future renewable energy investments, and we want NextEra Energy Partners to be well positioned to capitalize on these investments", chair and chief executive John Ketchum said in the release.
As part of its renewables push, NextEra Energy Partners said in its first-quarter earnings report it has entered into a deal to acquire about 690-megawatt solar and wind projects from NextEra Energy Resources, a subsidiary of NextEra Energy Inc., which formed the partnership.
Despite reporting a net loss of $151 million for January-March 2023, NextEra Partners said its liquidity and financing capacity positions were strong enough to fund the transition to renewables. "The partnership had approximately $2.8 billion of available liquidity as of March 31, 2023", it said in Monday's announcement.
NextEra Energy Partners collected $245 million in revenue from renewable energy sales in the 2023 opening quarter.
To contact the author, email jov.onsat@rigzone.com
What do you think? We'd love to hear from you, join the conversation on the Rigzone Energy Network.

The Rigzone Energy Network is a new social experience created for you and all energy professionals to Speak Up about our industry, share knowledge, connect with peers and industry insiders and engage in a professional community that will empower your career in energy.